Asbury Satellite Opportunity for Prayer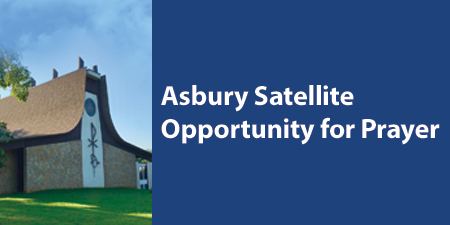 As we launch our new satellite congregation in Midtown Tulsa, we are deliberately seeking God and asking Him to use the satellite congregation to help reach new people with the Gospel of Jesus Christ. You are invited to come to the new satellite location (4803 S. Lewis Ave.) for a time of corporate prayer.
Tuesdays- 7-8 am
Thursdays- 12-1 pm
Thursdays- 6-7 pm
Come and go as you are able. Prayer guides will be available onsite. Enter through the stained-glass doors on the east side of the building.