Asbury-Union Learning Center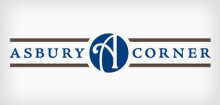 The house formerly known as "House of Prayer" was purchased by Asbury in June 2010 and is now the "Asbury-Union Learning Center." The Learning Center is facilitated by Union Public Schools to enable adults to finish their GED and learn English. Union Public Schools has now taken over the GED education for the City of Tulsa. The program started in August 2011. Asbury-Union served 277 students during the 2012 calendar year, with 157 females/120 males served. The age of students ranged from 16 to 58 years, average student age was 26. In 2012, 25 students graduated.
Open enrollment any time. Both am and pm classes are offered.
Contact: Pam McLeod at 918.357.7035 and 918.357.6245 (on Tuesdays and Thursdays), or email at , or Marcy Stephens at .
Global Gardens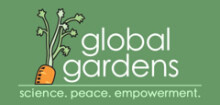 Skip down the street from the Asbury-Union Learning Center and you are at the "Garden House and Gardens." The Garden House along with the Gardens is an after-school program in partnership with Union Public Schools and Global Gardens. Global Gardens is a non-profit organization dedicated to empowering students and communities through hands-on science education. This project will help students create a garden with a goal of helping them learn about science, health and the environment as well as challenge them to become caring, forward thinking and confident individuals. The Union 6thand 7th Grade Center sends 20 students on Tuesdays and Thursdays to this program. The Garden House is a place of peace for students to let go of the bad things that happened during the day and to acknowledge the good. Students are also able to take music lessons, hang out at the peace table or work in the gardens. During the 9/11 volunteer effort, 40 raised planting beds were made to help the students with fall planting.
Asbury Corner consists of 12 acres owned by Asbury UMC. The property has changed a lot over the years and will continue to change as we move forward. Please refer to the illustration to see the properties and the year they were purchased. Do you remember when the property was just a dirt road? Now look what God is doing and will accomplish at Asbury Corner.
Contact Colby Craige at or 918.699.9130.