Children's Ministry... An Amazingly Rewarding Adventure!
By Margie Kirkendall Tidings March 2016
---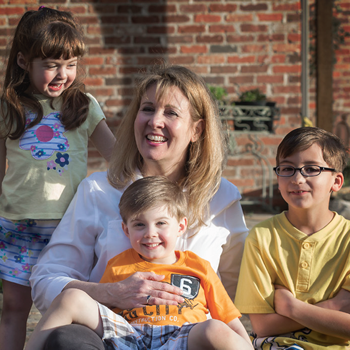 CJ Novak joined Asbury in 1994 and has been volunteering in children's ministry for the past three years, partly because of her three children, John (9), Sam (4), and Olivia (3).
She began helping with the 5 and 6-year olds and then moved to the 3 and 4-year olds. She has no preference for the age she teaches as, according to her, each age is amazing! The older children catch on to things quick, and everything is new and exciting to the younger ones. Her own kids think it's neat to have Mommy in there! CJ likes the Alpha/Omega structure, which is set up for the entire school year. She volunteers the first two Sundays at 9:15 and has the second two Sundays off. She thinks this is good as it allows the volunteers to have some flexibility.
When CJ was first asked to volunteer, she was hesitant to accept. She didn't really want to "babysit" on Sunday morning and give up her personal time to really connect with God. She was asked to please consider volunteering for just one quarter (before they went to the school year schedule). She soon learned it is not babysitting. It is teaching kids about God and Jesus, and she gets more out of it than she ever imagined!
How do I get involved? How do I sign up?
Marsha Baker will be able to answer questions, give a tour and sign you up for the August 2016-August 2017 school year. Volunteer form
Contact Marsha Baker, children's ministry coordinator, at 918.392.1127 or for questions.
---