Asbury Preschool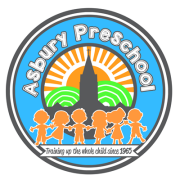 The mission of Asbury Preschool is to glorify God by nurturing the whole child in their spiritual, academic, physical, emotional, and social development. This is achieved through providing a variety of activities that are developmentally appropriate and recognize the individual needs and differences of children. Through Christian principles and teacher-assisted and directed activities, children are encouraged to be independent thinkers and life-long learners.
Registration for the 2017-2018 preschool year is as follows:
Currently enrolled students enroll January 9-20. Members of Asbury can begin enrollment January 16. Enrollment opens to the public January 30.
If you have any questions, please call the Director, Christina Treat at 918.392.1172, or the Assistant Director, Susan Rizzotti at 918.392.1126,
2016-2017 Preschool School Calendar
2017-2018 Preschool School Calendar
Tuition Payments Online
Currently enrolled students may pay monthly tuition via e-check by clicking this link for the web site.