Refugee Sunday / World Vision Experience
---
Thursday, April 20, 2017 - Sunday, April 23, 2017
Asbury is kicking off a new global outreach initiative with special focus on the Syrian refugee crisis. We are building bridges with Syrian and Lebanese churches to take part in a disciple-making movement and partnering with World Vision to help provide life-changing support for refugees.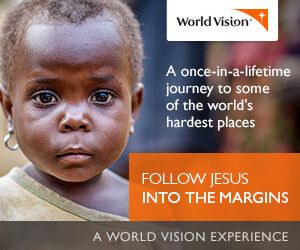 A World Vision Experience Truck will also be onsite April 20-23. During your 20-minute experience, you will witness despair and hope in a brothel in Southeast Asia, see how God is working in the midst of the Syrian refugee crisis, and join Christ in the midst of extreme poverty in Africa. You will be inspired as you come to understand that you are serving Jesus Himself when you come alongside those in the greatest need.
Hours are:
Thursday, April 20 11am - 7pm
Friday, April 21 3pm - 8pm
Saturday, April 22 10am - 6pm
Sunday April 23 9am - 2pm
The event is free and walk-ins are welcome, or you can sign up for your visit at: https://worldvisionexperienceasburyumc.eventbrite.com
Many volunteers are needed to assist with the event. Please sign up to help at https://www.volunteersignup.org/LHWKH or contact .