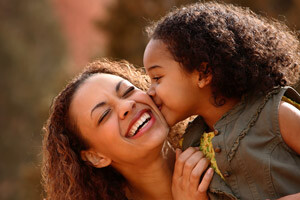 As a separate entity from Asbury United Methodist Church, it's the Asbury Foundation's goal to glorify Christ by supporting and enhancing the ministries of Asbury United Methodist Church. Gifts come in many forms and in different amounts, but through your gift and the gifts of others, you can change lives. Read below to see how gifts are helping people in the Asbury family right now.
Bill Elliott Scholarship Recipient
Morgan Beauchamp received the Bill Elliott Scholarship prior to attending Oklahoma City University. She wanted to attend OCU because of its Methodist affiliation but also because of their small class size. She suffers from hearing loss and small class sizes make learning easier for her.
I would not have been able to attend Oklahoma City University without the help of the scholarships, like the Bill Elliott Scholarship. Because this scholarship gave me a start at OCU, I was able to compete in the Miss OCU pageant and go on to the Miss Oklahoma Pageant to win enough scholarship to pay for my entire college education…. Isn't it amazing how one gift that God provides through others, determines the direction your life takes?
Morgan now resides in the Edmond area where she has found a job she loves at LifeChurch.tv.
Estate Planning Seminar Attendee
Periodically, the Asbury Foundation offers Estate Planning Seminars to educate the Asbury family on the importance of planning ahead. Experts are on hand to answer questions regarding both the Asbury Foundation and estate planning.
Wes and Carolyn Phillips, members at Asbury, attended one of these seminars after hearing about it being promoted at Asbury. Wes and Carolyn took the opportunity to listen to the presentations and left with a desire to begin their estate planning.
We saw a plan to honor God and solve our estate planning needs while not being a burden to our family. We now have a great sense of ease knowing our estate will be executed as we desire, and the anxiety of burdening our families has been removed.
Wes believes in what the Asbury Foundation is doing, and recommends, without reservation, attending a seminar. "The Asbury Foundation representatives were knowledgeable and helpful in offering suggestions without adding pressure to a situation that can be stressful."