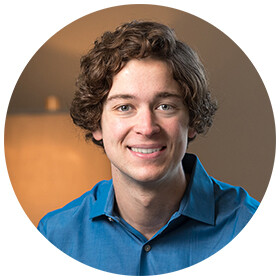 John Vick
Pastor of Evangelism and Prayer
Office: 918.392.1107
Serving as one of the youngest pastor in the Oklahoma Conference, Evangelism and Prayer Pastor John Vick leads these ministries at Asbury, while assisting with the 8am chapel service. John also meets with potential members, talks with each first-time guest weekly and guides them during their next steps in their faith journeys.
In his spare time, John enjoys playing the electric guitar, spending time with family and friends in the Tulsa area, drinking coffee and running.
In fact, he was once double-lapped in his 2-mile race in high school. However it didn't phase him, as he joined and stayed on the track team so he could have more opportunities to share the good news of Jesus with others.
B.A. in Religion, Oklahoma City University
Currently working on his M.Div., Asbury Theological Seminary
Local Pastor's License, The United Methodist Church