A Good Father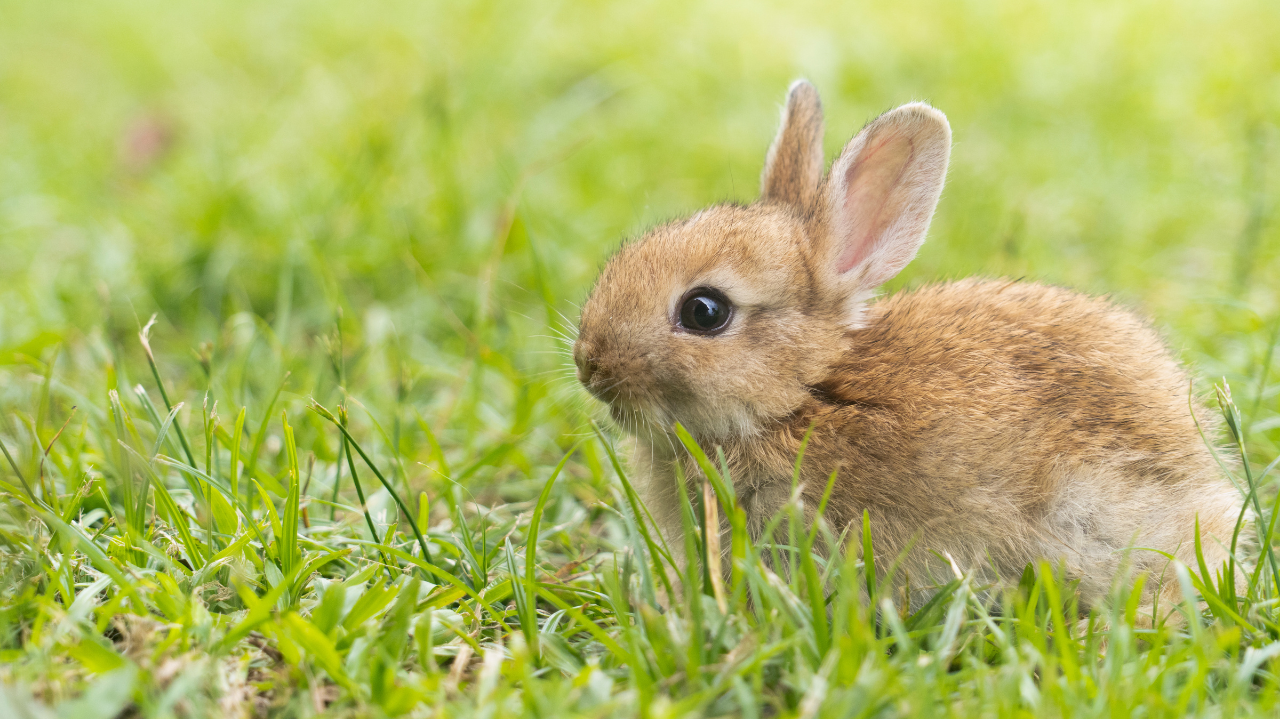 Jun 2, 2021

| by

Andrea Stephens



From Pastor Andrea:
A tiny bit of movement caught my eye when I was outside watering the potted palm trees on my patio. I paused to look and sure enough, the grass was moving! There was also some grey puffy looking stuff mixed in with the grass. Hmm.
I ventured closer, which was unusual for me since I strongly dislike things like mice and snakes and other creatures that could be hiding in the grass. Suddenly, two little creatures popped their heads up. Their long but still tiny ears told me they were not mice. They were bunnies! With eyes still closed, these newborn rabbits were wiggling around. No longer afraid, I took a better look. Nestled together were a total of five babies, burrowed underground.
Earlier that day my overgrown lawn had been mowed exposing Mamma Rabbit's nest. She thought the babes were protected in that tall grass (I'm super grateful the lawn mower went over the top of the nest). Being concerned about their safety, I pulled some surrounding grass and placed it on top of the bunnies. They snuggled back in and I was satisfied—until I imagined a vulture or hawk swooping down for an afternoon snack. Ugh. So, I placed my Adirondack chair over the top of the nest so they would be out of sight. Whew. Then it started to rain. Could they survive being wet? Could their nest fill with water and drown them?
I couldn't bear the thought. I retrieved a large trash bag, draped it over the seat of the chair creating a tarp effect. Now the little ones were safe and dry! Now they could go about their business of growing and getting stronger so they could eventually hop out into the wonderful world that awaits them.
This all made me reflect on the fact that our Heavenly Father is like this with us. There are times when He knows we need Him to protect us, to hide us under His wing, to allow us to get stronger so we can step back out into the struggles of our daily lives with full confidence that He's got our back. He will continue to keep His watchful eye upon us. He will never leave us nor forsake us. He's a good Father.
June 20 is Father's Day. This year let's think of a way we can honor our Heavenly Father, a way to give Him a gift that will express our love and gratitude. Perhaps the gift of praise, a financial gift to a ministry you appreciate, or a few hours of serving someone in Jesus' name. I can see our Father smiling already!
Keep me as the apple of your eye; hide me in the shadow of your wings… Psalm 17:7
How precious is your steadfast love, O God! The children of mankind take refuge in the shadow of your wings. Psalm 36:7
For you have been my help, and in the shadow of your wings I will sing for joy. Psalm 63:7