Asbury Preschool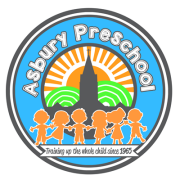 The mission of Asbury Preschool is to glorify God by nurturing the whole child in their spiritual, academic, physical, emotional, and social development. This is achieved through providing a variety of activities that are developmentally appropriate and recognize the individual needs and differences of children. Through Christian principles and teacher-assisted and directed activities, children are encouraged to be independent thinkers and life-long learners.
Registration for the 2019-2020 preschool year is as follows:
Currently, enrolled students can re-enroll January 7-11, 2019. Members of Asbury UMC can begin enrollment January 22-25, 2019. Enrollment opens to the public January 28, 2019.
If you have any questions, please call the Director, Christina Treat at 918.392.1172, or the Assistant Director, Susan Rizzotti at 918.392.1126,
2018-2019 Preschool School Calendar | 2019-2020 Preschool School Calendar
Tuition Payments Online
Currently, enrolled students may pay monthly tuition via e-check by clicking this link for the website.