Weddings at Asbury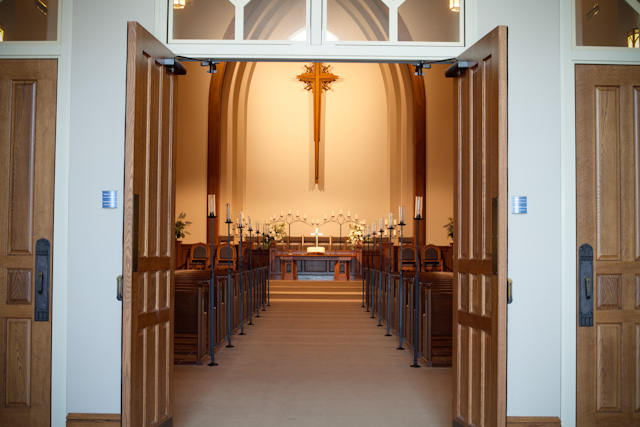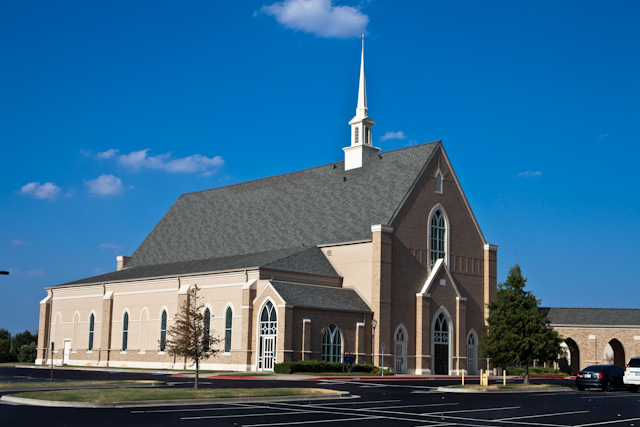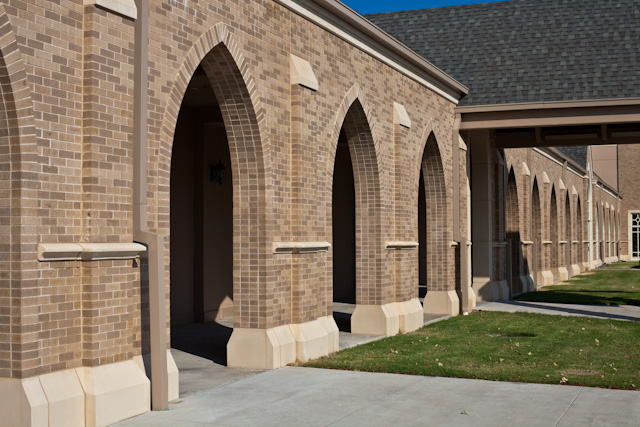 We are pleased that God has brought you to Asbury and that this will be the place where you will be sharing your vows of holy matrimony. We pray that your wedding will be a witness to God's glory and will reflect your sincere desire to be an obedient disciple of our Lord Jesus Christ. We believe that a wedding is not only a union between a man and a woman, but even more, is an act of worship. As such, your wedding is both a joyful and solemn occasion. We want you to be prepared spiritually for the event.
In the course of Asbury's existence, we have had hundreds of weddings. Experience has taught us a great deal. By abiding by the policies listed, we feel Christ will be honored, the marriage ceremony will be done well, and the needs of our facility and staff will be respected. Please read the following material carefully and cooperate fully with Asbury in upholding these high standards which we all desire.
Ministers
It is required that one of Asbury's ministers or another United Methodist minister, licensed in the State of Oklahoma, conduct any wedding held at Asbury church. A minister of another denomination may assist in the service, but Asbury's minister will be the presiding pastor. Another minister should only be contacted after consulting with the assigned pastor. The couple planning to be married is to arrange a visit with the assigned pastor in order to plan the service and receive pastoral counsel.
Scheduling Your Wedding
After consulting with the wedding coordinator and upon payment of a $100 deposit (refundable for cancellation up to six (6) months prior to the wedding date), your wedding date is confirmed on Asbury's calendar. All couples desiring to marry at Asbury will need to establish the date on the church calendar a minimum of three (3) months prior to the wedding.
Member/Non-Member Weddings
Unless the bride or the groom, or parents, guardians or grandparents of the bride or groom, have been active members of Asbury United Methodist Church for six (6) months at the time of the deposit, the wedding is regarded as a non-member wedding. No non-member wedding may be scheduled in excess of six (6) months prior to the date desired as our members have priority until that time. Within six (6) months of the date of the wedding, a non-member wedding can be scheduled following the steps listed under "Scheduling Your Wedding."
Wedding Times
Weddings are held on Friday and Saturday evenings and Saturday afternoons. The times to choose from are 6:00, 6:30 or 7:00 pm for an evening wedding and 1:00, 1:30 or 2:00 pm for an afternoon wedding. Receptions must be over and the church vacated by 5:00 pm (including maintenance personnel). Reception facilities are not available for evening weddings.
Rehearsal Information
Knowing best how to conduct a religious ceremony, Asbury's pastor or Asbury's wedding coordinator shall be in charge of the rehearsal, which must begin promptly, and will be limited to one hour. We suggest you have your wedding party arrive 15 minutes before their scheduled time. It is also recommended that you give your marriage license to the wedding coordinator a few days before the rehearsal. This lets her know you have completed the legal requirements and also relieves you from that responsibility on your wedding day.
Holiday Information
Decorations for the Easter or Christmas season will remain in place for any weddings scheduled during that time. No weddings or receptions may be held in the church on Sundays, New Year's Eve, New Year's Day, any time during Holy Week, Memorial Day, Independence Day, Labor Day, Thursday or Friday of Thanksgiving week, Christmas Eve or Christmas Day. There are no exceptions.
General Information
The purpose of music in a church wedding is to glorify God. The organist will assist you with any questions. In order to keep distractions from the couple, no manned cameras (still or video) will be used on the chancel or in the choir loft during the service. For personal safety concerns, no rice, bird seed, shaving cream, silly string, confetti, etc. or anything that litters, should be used inside or outside the facility. Bubbles should only be used outside. Alcohol is not allowed anywhere on the property; violation will result in forfeiture of the deposit. Our buildings are smoke-free. Removal of chancel furniture is not allowed at any time. Because the focus of the ceremony is the couple and Jesus Christ, no decorations should be placed in front of the communion table or on top of the table where the cross is sitting.
Premarital Program
Asbury Church feels a responsibility to prepare couples for marriage and has established a "Couple to Couple" mentoring program for this purpose. Every couple getting married at Asbury Church must participate in this program, or another approved premarital counseling program. An accompanying flier provides additional information regarding Couple to Couple. The wedding coordinator will obtain the needed information from the couple at the time of deposit, then you will be contacted by the Couple to Couple ministry. Special arrangements may be made for those living out of state.
Wedding Assistants
Wedding assistants are needed to help assist the wedding coordinator during rehearsals and weddings at Asbury. Wedding assistants will help set up the Chapel and assist the wedding party throughout the event. Approximately 1-2 hours of training is required. Please contact Lauren Smith at .
Prices
Weddings in the Chapel
| | |
| --- | --- |
| Members: | $770 |
| Non-members: | $1425 |
Deposit Required. Fee includes wedding coordinator, sound technician and security guard.
Receptions in the Parlor Foyer
| | |
| --- | --- |
| Members: | $175-$530 |
| Non-members: | $350-$700 |
Fee Includes maintenance and security guard.


Contact Information
Lauren Smith, Wedding Coordinator
6767 S. Mingo Road
Tulsa, OK 74133
Email:
Wedding Music
Ave, Canon, Chime, Fanfare, Trumpet Voluntary, The Wedding March