"Growing Up" in Children's Ministry
By Marilene Long Tidings March 2016
---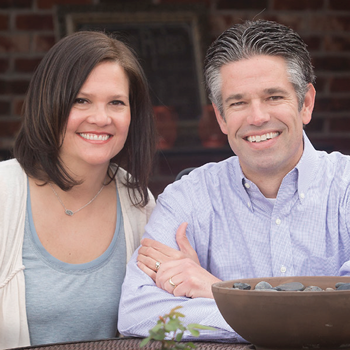 What does a children's ministry volunteer look like? In this case, it looks like Jody and Shanon Brown who have been at Asbury since 2009.
When their first child, Trip – now 14, was born, Shanon and Jody decided they should raise their children in church. Shanon did not grow up attending church regularly so was rather concerned she wouldn't be much help and that the kiddos would know more about the Bible than she did. However, by volunteering in the children's ministry, Shanon felt it was her second chance to "grow up" in church.
Their second son, Teague, is in a small group. She is grateful he can be positively influenced by other adults in their church family. These young people are learning and building a closer relationship with God - just like their parents are. Shanon used to think she could do it on her own, now sees now that it really does take a village to build one's faith.
Jody has also been volunteering since 2010. He started out in kindergarten, followed by a year in 6th grade, then two years in 2nd/3rd grade and is currently in the K-2 area.
Jody can't think of a negative to serving in this way. He concludes, "The impact you'll have on the kiddos you come in contact with will be great. The impact they'll have on you will probably be even greater. Just do it!"
Questions you might have:
What if I don't have a lot of biblical knowledge and might not know the answer to the children's questions?
Don't worry, we have all been in that situation. But the children's ministry staff does an amazing job of relating the Bible story to their appropriate age. The lesson is emailed to you each week with step-by-step instructions on how Sunday will go and what the story is about. This way you are given the tools to help them better understand the story. We will not leave you in the dark. You might even learn a little bit yourself!
Are they loud and crazy as I think they are?
Yes and no, but not every Sunday is the same. We do have some FUN and CRAZY Sundays where we have the Amazing Race, make ice cream and Just Dance (no prior experience necessary). But on most Sundays, we are teaching your children to become like Jesus.
How do I get involved? How do I sign up?
Marsha Baker will be able to answer questions, give a tour and sign you up for the August 2016-August 2017 school year. Volunteer form
Contact Marsha Baker, children's ministry coordinator, at 918.392.1127 or for questions.
---