Making New Friends with Learn2Serve2
By Darrell Duke Tidings July 2016
---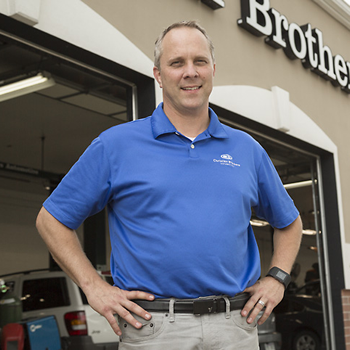 Tommy Keeter was busy exploring the multiple opportunities Asbury has to offer when he came upon the Learn2Serve2 discipleship training class and decided to enroll. He had heard the positive remarks about the class from others and was curious what these lessons might hold for him. Tommy took the course because he felt compelled by the message that we need to do things differently if we want to reach younger generations and keep them involved and attending church - but more importantly - in order to keep them following Christ.
The Learn2Serve2 discipleship orientation class was divided into two parts. Tommy would take classes for 10 weeks (a three-month commitment) while serving somewhere for the other two weeks. The class was a Bible-based study from a biblical point of view, as opposed to a world view. These classes challenged his longstanding opinions and caused him to deeply inspect each aspect of his opinions to arrive at a more solid foundation of his faith and beliefs.
The class studied the Ten Commandments and was transformative for Tommy. It challenged his belief system as he filtered through what God's Word was teaching him. He walked away changing some of the beliefs he had most of his life.
Tommy commented, "The teaching was some of the best Bible teaching I've ever been exposed to. Whether you're just starting your journey with Christ or have been a long-time Christian, you will learn so much."
The class members were from all walks of life with a wide range of ages and backgrounds. As they got to know each other, the group openly shared their life stories and experiences as disciples of Christ. These class participants, who probably wouldn't have met under any other of life's situations, developed a bond of friendship and transformed into a new model of multi-age comradery. And it worked out great. Tommy, who is in his 40s, met and became friends with group members in their 20s, 30s and 50s. And his experience was the same during the service portion of the class where he met friends in the group in their 60s and 70s.
Birds of a feather usually flock together. As human beings, we tend to gather in groups where we feel we fit in best. We naturally gravitate toward people we feel we have a lot in common with, then assimilate. Now imagine a bold new model where people of all ages and backgrounds as diverse as possible form a small community, with representatives from each faction creating a microcosm of the Church as a whole. It would be like creating a miniature version of the existing familiar large church.
Imagine young and old, working side by side, sharing their life experiences, molding understanding and bonding to each other and all of those around. Imagine the strength of the weave in the fabric of that new model community. Well, we don't have to imagine any more. Learn2Serve2 is here and accomplishing that goal, and we are grateful for people like Tommy Keeter who are spreading the word and leading the way.
Tommy also commented, "I would encourage every member and guest to embrace the new Learn2Serve2 model. It will deepen your faith through excellent Bible study, help to exercise your faith by serving and help assimilate the younger generations into the greater church."
---