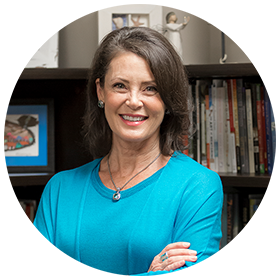 Andrea Stephens
Pastor of Women/Coordinator of LifeCare Ministries
Office: 918.392.1145
Women's Pastor Andrea Stephens' joy comes from meeting with women one-on-one, creating ministry opportunities for growing in faith, providing fun fellowship activities and serving women in the Tulsa community. In addition to Women's Ministries, Andrea oversees LifeCare Ministries – including support programs (GriefShare, DivorceCare) and groups for single moms, widows, caregivers and families of those struggling with depression, addiction and/or mental health issues. She also coordinates member-made prayer shawls, lap quilts, baby quilts, Asbury's card ministry, Healing Hats and Cancer Care Packages.
Not only did she have an 18-year column in BRIO (Focus on the Family's magazine for teen girls), she has also published sixteen books for young women and created a conference called The B.A.B.E. Event: Beautiful, Accepted, Blessed, and Eternally Significant. She has presented B.A.B.E. in over 35 states and several countries.
Andrea's spare time consists of dabbling in painting, golfing and going to the movies. Fun fact: Andrea chased a modeling career in NYC after high school until the Lord redirected her.
Biblical Studies, Liberty University
M.Div., Oral Roberts University
Chaplain training, Hillcrest Hospital