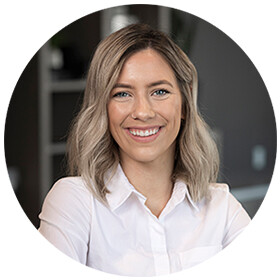 Ribbin Dorado
Asbury Students Associate
Office: 918.392.1150
Meet Ribbin Dorado, one of our newest Asbury Students Associate! Alongside the Asbury Students team, she hopes "to be a vessel for people to follow Jesus" while connecting and building personal relationships with students.
Ribbin is married to her "amazing and super cool" husband Toni and together they have two fur babies – Blink and Sadie. She also has six foster brothers and sisters, two biological sisters and a late biological brother.
In her free time, Ribbin loves reading, studying, working out and watching softball. Fun fact: Ribbin played college softball at Mid-America and is a NCCAA All-American!
"By believing that only a fraction of you needs saving you have neglected to acknowledge the rest of you needs to be made right… only offering a portion of your heart to God as if he does not have the right to take all of it or as if what is being withheld can be satisfied without him. We need the life of God in the soul of man." – UNK
B.S. Ministry Leadership; Mid-America Christian University
Currently pursuing M.Div Biblical Studies with an emphasis in Pastoral Care; Asbury Theological Seminary
Certified Stephen Minister
Certified in Pastoral Care
Completed Women of Valor, Petros and GiANT Worldwide Leadership Trainings