The Staff Parish Relations Committee, in coordination with our Transition Team, is pleased to announce that Rev. Andrew Forrest has accepted the position of senior pastor for Asbury Church. We are excited to welcome Pastor Andrew, his wife Elaine, and children Jack and Annie to the Asbury family.
Pastor Andrew was raised in West Africa and Virginia, he has an undergraduate degree from Columbia University in the City of New York and a Master of Divinity from Perkins School of Theology at Southern Methodist University in Dallas. As a third-generation Methodist minister, he has been the pastor of Munger Place Church – a plant of Highland Park Church in Dallas since 2010.
Andrew is a creative and outgoing pastor with the proven ability to grow a church. He is particularly gifted in vision-casting, communicating, teaching the Bible and evangelizing to the secular culture along with inspiring the next generation. He brings to Asbury pastoral effectiveness, organizational leadership, excellent preaching, fundraising and innovation.
Pastor Andrew's first day with Asbury will be August 1. Senior Pastor Tom Harrison announced his retirement earlier this year after 29 years. Asbury will celebrate the closing of one chapter and the start of the next on July 31 with the passing of the mantle.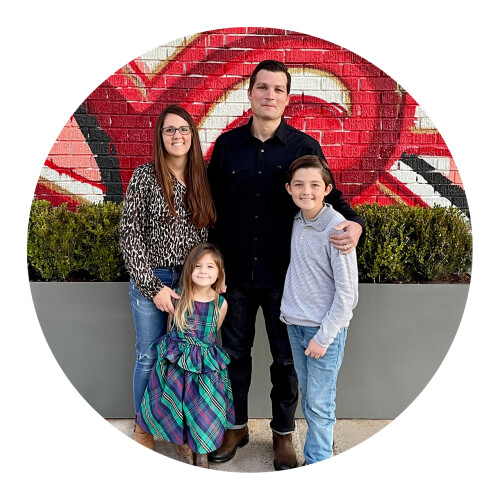 Pastor Andrew is a perfect fit for Asbury; not only is he pastoral, but he is theologically aligned with our traditional values. Pastor Andrew believes the purpose of a pastor is to prepare people to live faithfully in the world. He wants to engage culture, teach the Bible, and most importantly make weekly worship the foundation of everything. We believe this passing of the mantle for the second time in the last 58 years is exactly what Asbury needs--holding on to past generations while attracting new young families just like Pastor Bill Mason and Pastor Tom have done before him.

Tom said, "Pastor Andrew and I share the same passion. We want to Help Others Follow Jesus. I believe he will help lead Asbury forward. Bill Mason did everything possible to support me and to help me succeed. I will follow Bill's example and do all in my power to help Andrew have a safe and soft transition, too."
We will be sharing more information with you in the weeks to come about this exciting development in the life of our church. However, join us this Sunday to hear more details about this important announcement.

If you are interested in the intersection of faith and culture, go to Pastor Andrew's blogs at www.andrewforrest.org.