Aidan's Decision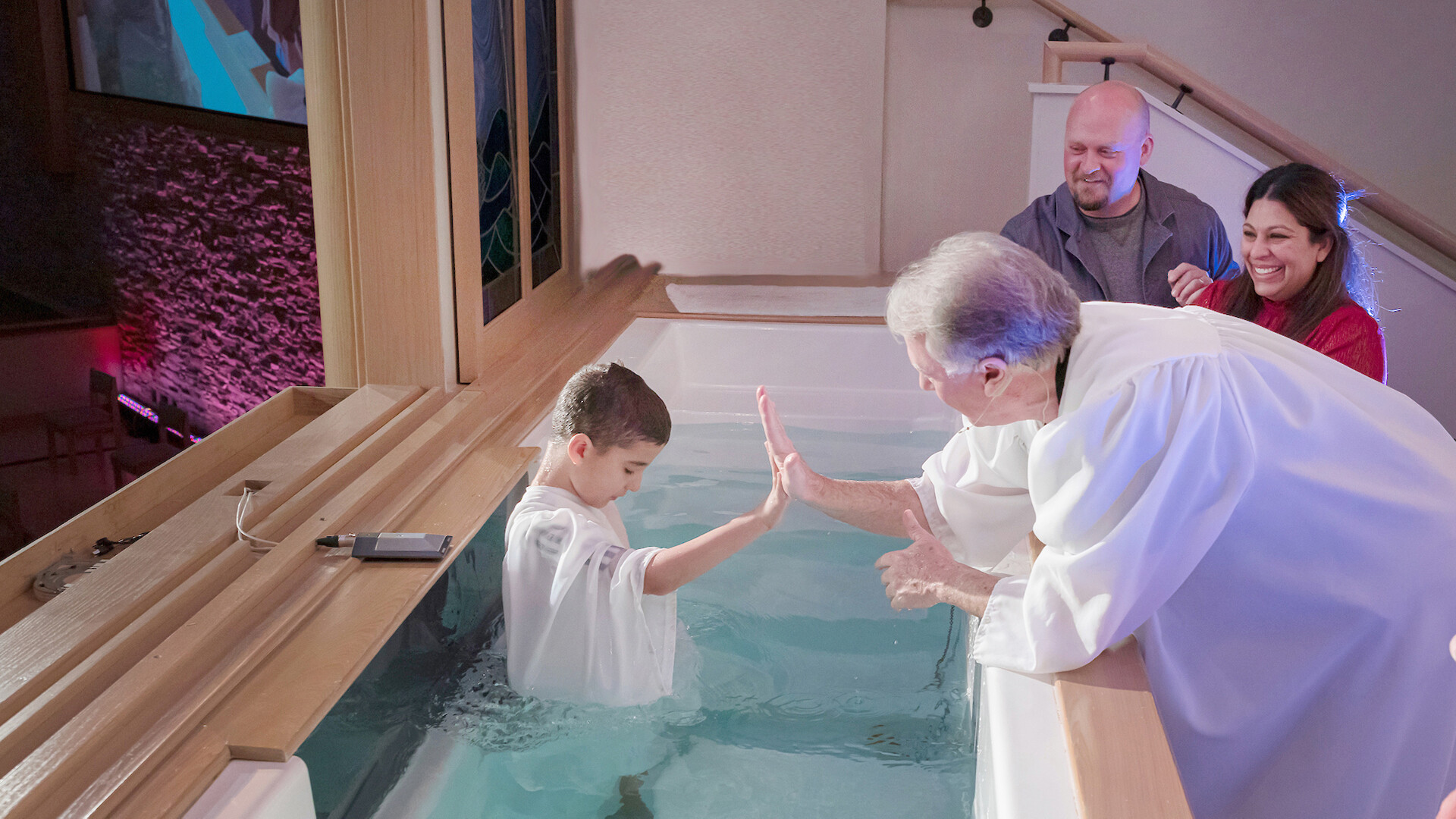 by
Daniel and Cindy Fugatt
It is a new life to which our Savior beacons us. A new identity! As Paul writes to the Colossians, "When you came to Christ, you were 'circumcised,' but not by a physical procedure. It was a spiritual procedure—the cutting away of your sinful nature. For you were buried with Christ when you were baptized. And with him you were raised to a new life because you trusted the mighty power of God who raised Christ from the dead." (Colossians 2:11-12, NLT). What a powerful statement! To know that, in Baptism, a spiritual procedure has occurred in us, a very real, yet also very visible act has been done before all, leaves us with great pause. An eternal statement has been made before God and our fellow brothers and sisters in Christ.
I'm sure every believer, young and old, who has experienced the joy of water Baptism can attest to similar feelings and emotions. Including our son, Aidan. You see, our son has Autism.
At first glance, one might challenge if someone on the spectrum can truly understand the choice to be baptized. I must emphasize that our son told us he wanted to be baptized. Now his way of telling us was different from how I told my parents. He simply started trying to baptize himself during bath time, complete with saying "In the name of the Father, the Son, and the Holy Spirit!" And soon after all of his stuffed animals joined him in the faith. Our son's verbal skills are not quite at a level of carrying on conversation, so we look at the bigger picture of what he is trying to communicate through his use of broken phrases and non-verbal communication.
The look in my son's eyes after his Baptism is something my wife and I will never forget. The joy! The elation! In his own way, I believe he had an encounter with God, which was just as real for him as for any of us in the mainstream. The "spiritual procedure" has truly happened in his life. He is new. He is identified with Christ in life, death and resurrection. I believe the Holy Spirit communicates with our son, in ways our Aidan truly feels and understands. And it was evident to all at his Baptism.
Truly, something beautiful happens in the midst of Baptism.