Asbury Official: A Confirmation Story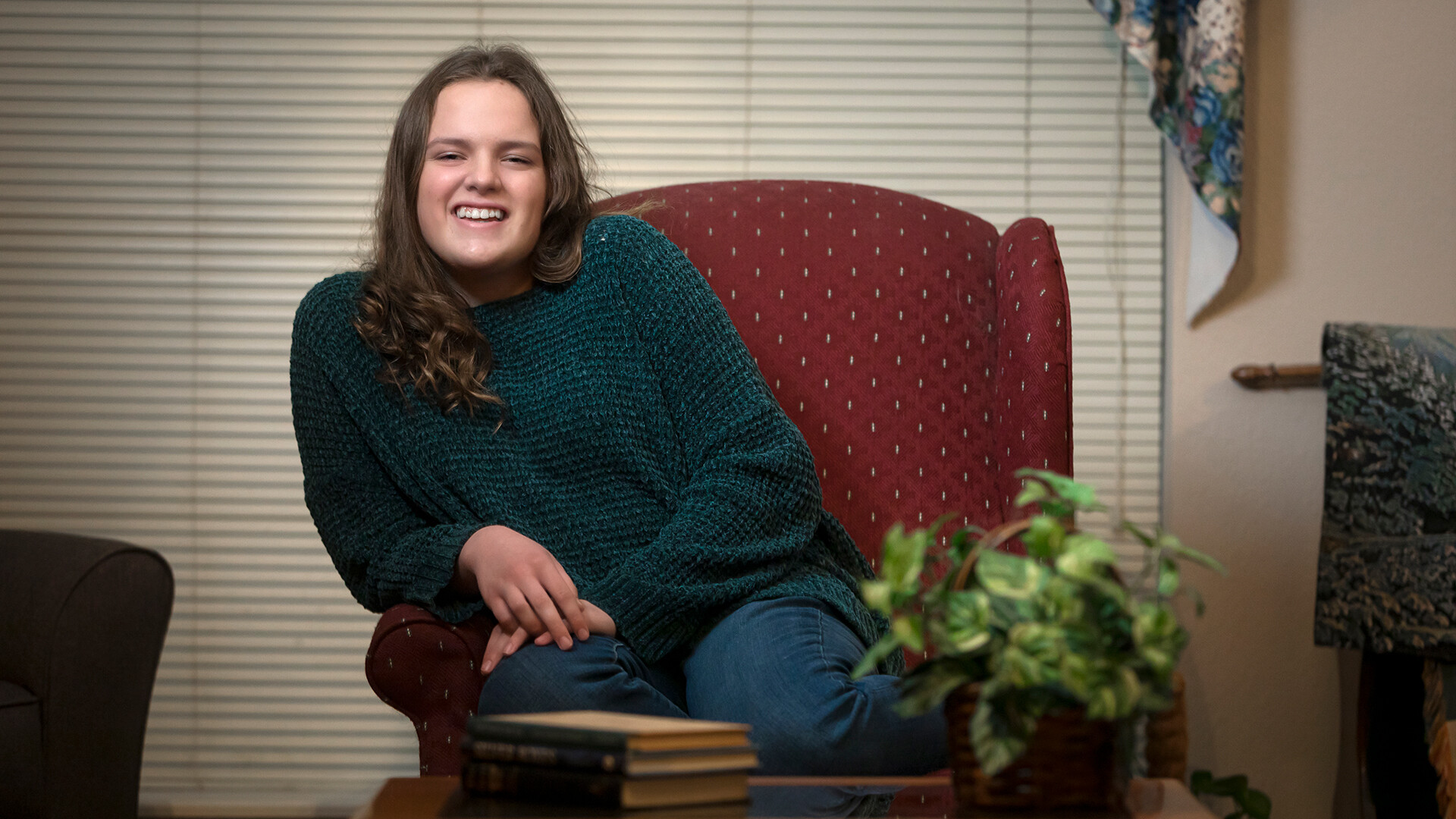 by
Laura Beth Schwier
For 13-year-old Carly Borgelt, Confirmation was not merely a ceremony or a class to finish. It is part of the life-long mission of discovering the weightiness of God's love for her. During her recent Confirmation, she promised to live in a relationship with Jesus for the remainder of her life.
"Confirmation gave me a deeper understanding of what my faith meant to me. The most special thing about the ceremony was recognizing that I would officially be a member of Asbury when the service ended."
For any eighth-grader, Confirmation is the first public declaration of the church's faith becoming their respective faith. The confirmand is taking charge of living as a member of the body of Christ and fulfilling God's plan for their life. That involves building relationships with peers and adults who will encourage them in their faith.
For Carly, those relationships were formed since the sixth grade in a group led by Kim Broadhurst, Kylee Eden — and more recently —Andrea Shafer called "Chicas for Christ." In preparation for Confirmation, the group met for 10 weeks and got an in-depth, biblical education about what it meant to be a United Methodist. Some days the discussions were more serious, and other days they were more lighthearted.
"My faith has grown because of the wonderful small group leaders I had. I hope I can take the knowledge I learned from my small group and spread it to others to show what amazing things Jesus can do."
Carly also met with Pastor Dick Read as part of the process. "Each of the students had a personal visit with a pastor, just as all new members do," he offered. "It was the first time we have done that, and I got to be Carly's pastor visit." The fun family connection in that, he said, was that he officiated her parents' wedding 20-plus years ago and he believes he was the pastor who visited with her grandparents when they joined Asbury.
"Confirmation is an important time in the lives of our students when they profess their faith before our church family. The confirmation process is one of learning the basics of our faith and asking hard questions," said Jesse Johnson, student ministry small group associate.
"The goal is that at the end of confirmation, our students not only have a relationship with Christ, but that they can also articulate their faith to others. In confirmation, our students learn that they can help others come to know the love of Jesus and follow Him by the power of their testimony," he added.
Carly evidently leaned into the process and came away with a thorough understanding of what it is to be a follower of Jesus, and to help others follow Him.
"Jesus has had such a positive impact on my life. I hope others can see that and want to experience Him for themselves," she said. "The lessons I learned through Confirmation will help me stay true to God and continue to be active at church."