Asbury Students Building Disciples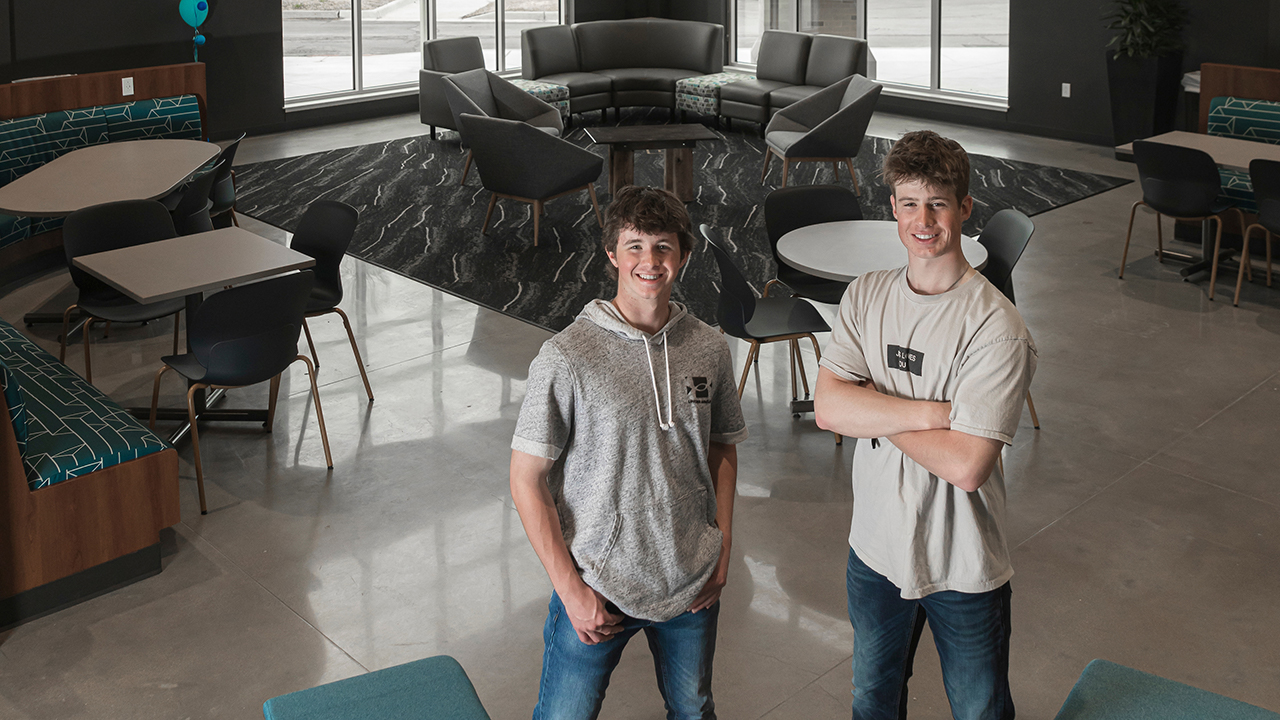 Apr 20, 2021

| by

Nicole Waltman




Sometimes all it takes is a friend inviting you to church for your life to be changed for the better. That was the case for two Broken Arrow High School seniors and long-time best friends Jacob Simpson and Ivan Cox.

Jacob has attended Asbury since he was born and his faith has been greatly impacted by mission trips and small groups within the church. Earlier this school year, he was encouraged to invite a friend to church during senior Bible study at Asbury Students. Knowing that Ivan had recently accepted Christ in his life, Jacob decided to invite him to Bible study and Wednesday night worship.
"He came and met a lot of new people," Jacob said. "He ended up going to the winter retreat with me back in December and met a lot of new friends there, too. He's slowly grown into part of the Asbury community."
Ivan said he's been much bolder about his faith since he began attending Asbury Students.
"Being around other students your own age really helps you share the gospel. I was strong in my faith before Asbury, but kept it to myself. Going to all the youth programs at Asbury has made me more bold which makes sharing the gospel a little easier." Ivan said Asbury Students creates a fun environment while students are learning about God. He said the students staff keep the energy high and make sure everyone is included.
"They make everybody feel like they matter and feel like they're loved."
After certain life events in recent years, Ivan said God spoke to him and made it clear that it was time to fix his life. "I needed to change," he said. "God was just saying, 'Hey, I'm here,' and He guided me through having discipline and a different system in my life."
Ivan said surrounding yourself with fellow Christians is very important and inspiring.
In fact, Christian role models have made a heavy impact on His life.
"I always wanted to be a strong Christian, I just never was. Who you surround yourself with is how your actions will be."
Jacob said he can see the impact Asbury has had on his best friend. He said Ivan has become more knowledgeable about The Bible and a better person in general. "The importance of inviting your friends to church is that it can give them a different perspective on life. They can know they're loved by God and that living for God is better than living for the world," Jacob said.
He said the Asbury Students community is what keeps students, including himself, in attendance week after week.
"They're welcoming and they promote love," Jacob said. "They tell us after every sermon that we're loved and that God loves us. You're loved by God always, you're loved by people at the church, and you're loved by the students staff."
After having his life changed by being invited to church, Ivan also believes it's important to do so, and has even invited people to Asbury.
"Some people may be like I was. They have faith but aren't very strong in it and they might just need to be in the environment with other students to strengthen it. It can be a slow process for some believers, but if all your friends are going to church, it can be a lot easier."