Camp vs. Reality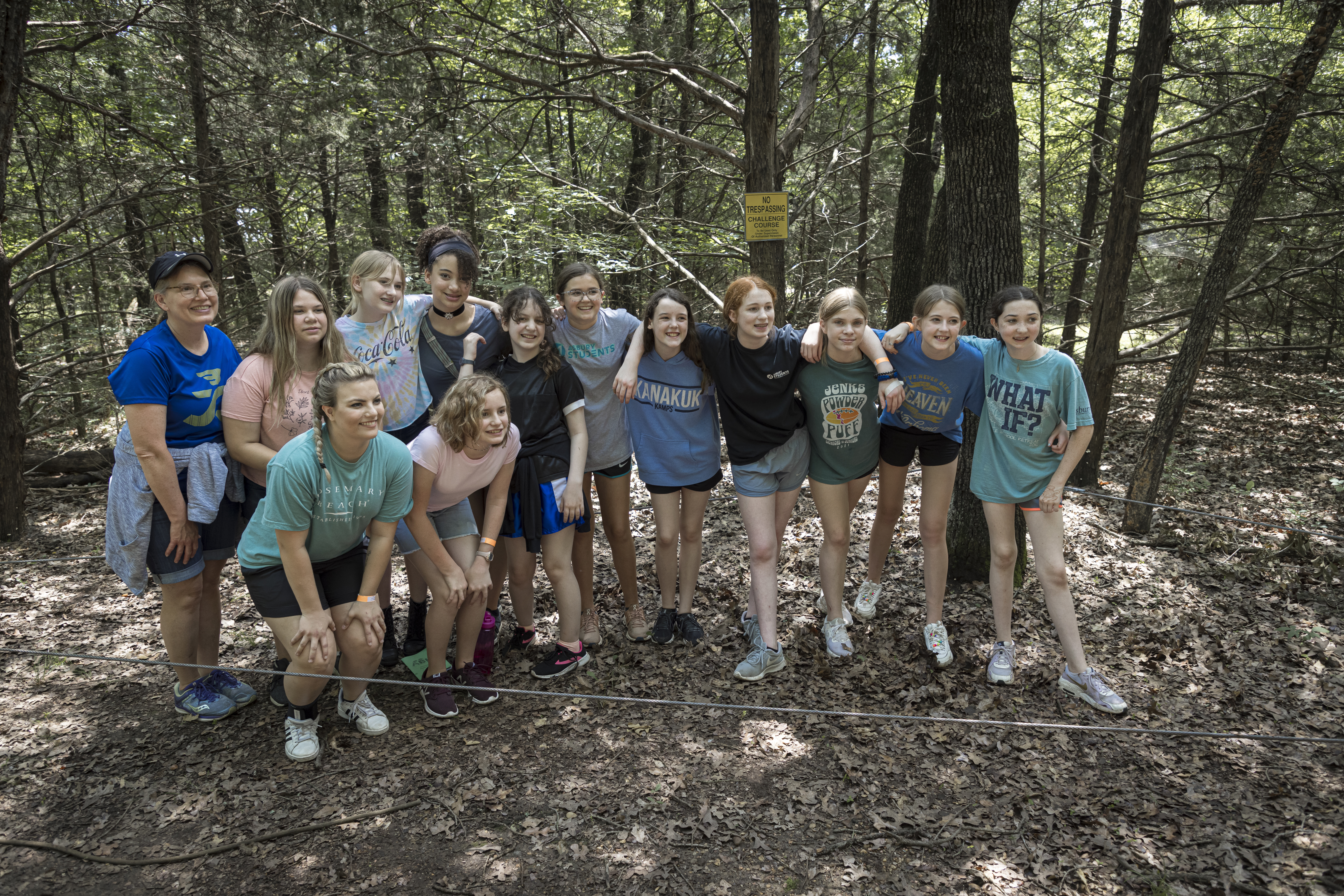 Jul 26, 2021

| by

Lauren Berlingeri




There's something special about the moment when the church camp bus exits off the main highway, passes the camp sign and crosses over into the campgrounds. While reality (and cell phone service) slips away, God's presence seems miles closer than it did back home.

One would think this transitional moment is only noticeable as an adult leader – leaving the real world of bills, work emails and home responsibilities behind for a week – but in all actuality, your students, even as young as middle school, feel the weight of the world lifted once they arrive at camp too.

"I think everybody kinda just got a break from the real world and reality, and we all got to focus on Him and only Him," said Avery Glaze. "It was a really great opportunity to escape reality, focus on what really matters and what we should be doing in life. Just getting away from toxic relationships or things that are taking you away from God and really drawing you close to Him."
It's strangely comforting, yet absolutely terrifying that experiencing seasons of distance from God is so relatable across generations.
"Before camp, it was pretty distant and alone without Him," said Abbie Youman.
"It was still pretty close, but it just kept getting distant and distant," said Laci Martin.
"It was kind of distant. I didn't really do anything about it. Like I believe in Him and all that, but I wasn't reading my Bible, praying nightly and dedicating my life to Him or anything," said Avery Glaze.
"It was kinda on and off," said Madeline Payne.
"In the beginning of 2020 it was going really good and I was reading my Bible everyday, but then I sorta drifted out of that when school started. So it wasn't as good as it should have been," said Tasha Heare.
Through worship, small groups and typical camp activities (archery, kayaking, high ropes, etc.) Overlap Camp provides a week-long example of how to build or refocus on a personal relationship with our Savior. Simply being surrounded by other believers and firsthand seeing their freedom in Jesus was attractive to Harper Grace Walton.
"I definitely saw God through the people around me. I could see how important He was to them and I wanted to have that same relationship too."
Young and old alike, Overlap challenged all to cross the threshold, live as a new creation in Jesus
(2 Corinthians 5:17) and most importantly, implement His teachings back home.
"Through friendship and worship, I feel like I've found Him more. I just hope I take what I learned from camp back home. I think I made really good friendships at camp that will help keep me accountable," said Tasha Heare.
We can all learn a thing or two about our personal relationships with Jesus from our middle school girls who attended Overlap.
"Just come next time. It's the best thing and you have a three in one – you get to learn about God, you get to have fun and you get to hangout with your friends. It's just the best thing," said Laci Martin.
"My relationship with God was so much stronger after camp. The people impacted me positively and I became closer with God… and I want that for you too.," said Harper Grace.
Overlap Camp 2021 Theme: He Is Able
Friday Night: Are you going to open or close your hands to God this week?
Saturday Morning: God is Capable | 2 Corinthians 12:7-11
Saturday Night: God is Unstoppable
Sunday Morning: God is Reasonable | Matthew 7:78, Jeremiah 29:11
Sunday Night: God is Comfortable | Matthew 6:24-25
Monday Morning: God is Loveable | John 3:16, Romans 8:38-39, Mark 12:30-31
Monday Night: God is Available | Psalm 139:1-12