Christ, the Second Adam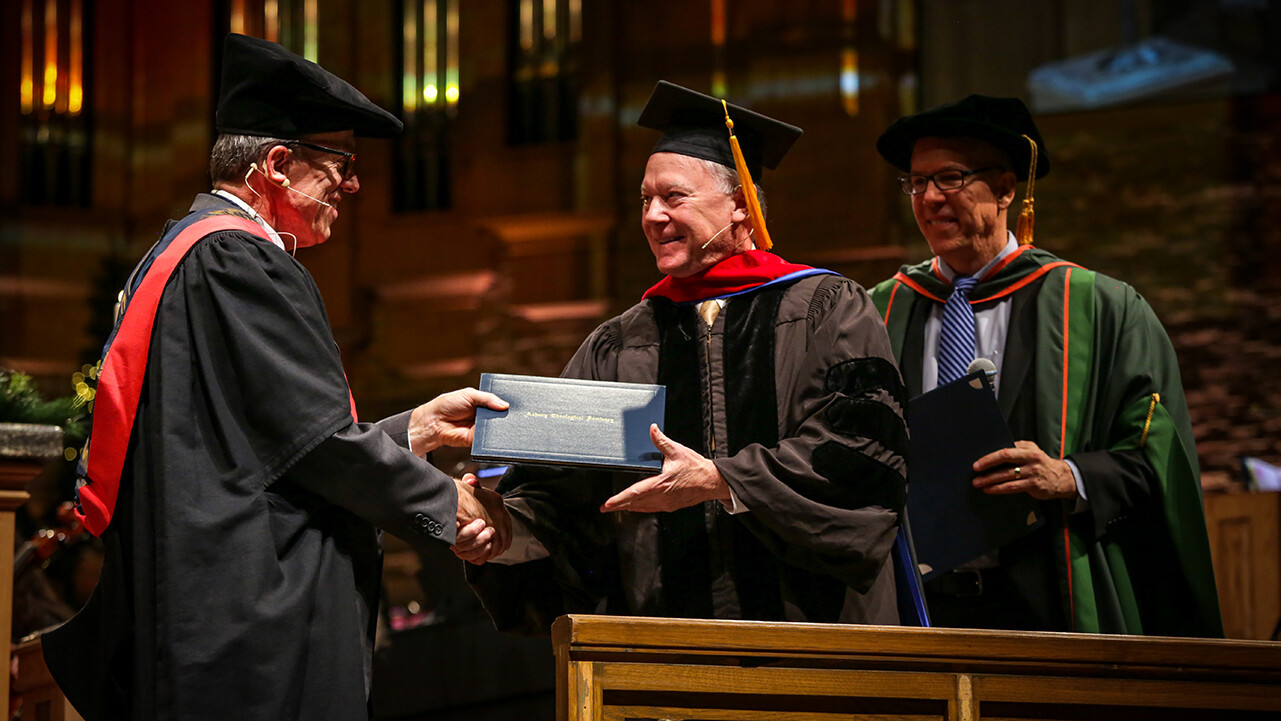 by
Tom Harrison
Asbury was honored Sunday when Dr. Tim Tennent, President of Asbury Theological Seminary, conferred on me an honorary doctorate. Dr. Tennent said, as far as he knew, this was the first time in the history of the Seminary that this recognition was made in a local church rather than at an ATS graduation ceremony. By providing an orthodox, Wesleyan theological education to young adults, the church will receive 40-50 years of ministry from our investment in them. Educating and equipping leaders for the church is something we can do. Thank you for your generosity in providing a check to the Tom Harrison Scholarship Fund for ATS in the amount of $150,567. And thank you, too, Mike and Susan Burkhart for championing this cause.
Though our building is already decorated, Advent begins this Sunday. Gratitude and Sermon Journals are free and available at Guest Services and in the main office. This journal resumes our usual pattern of Monday through Saturday preparing us for Sunday's sermon. If you have never used a journal, (or it's been a while) this five-week Advent journal is a great introduction. Also, Perceptions Volume XX will be available for $10 beginning this Sunday at the CLC gallery.
We will be looking at "What's Essential" for Jesus, Mary, Joseph, the shepherds, and the wise men. The obvious application question is: What is essential for us? We are wise to learn how to make good choices by looking at what has affected others. We always begin (and end) with Jesus. The "kingdom of God" was His Essential.
Monday: Matthew 6:25-34
Tuesday: Matthew 16:24-28
Wednesday: Matthew 19:16-30
Thursday: Luke 22:14-30
Friday: John 3:1-15
Saturday: Acts 1:1-5
Sunday: Matthew 6:25-34
See you Sunday,




Tom Harrison
Senior Pastor