Complete His Joy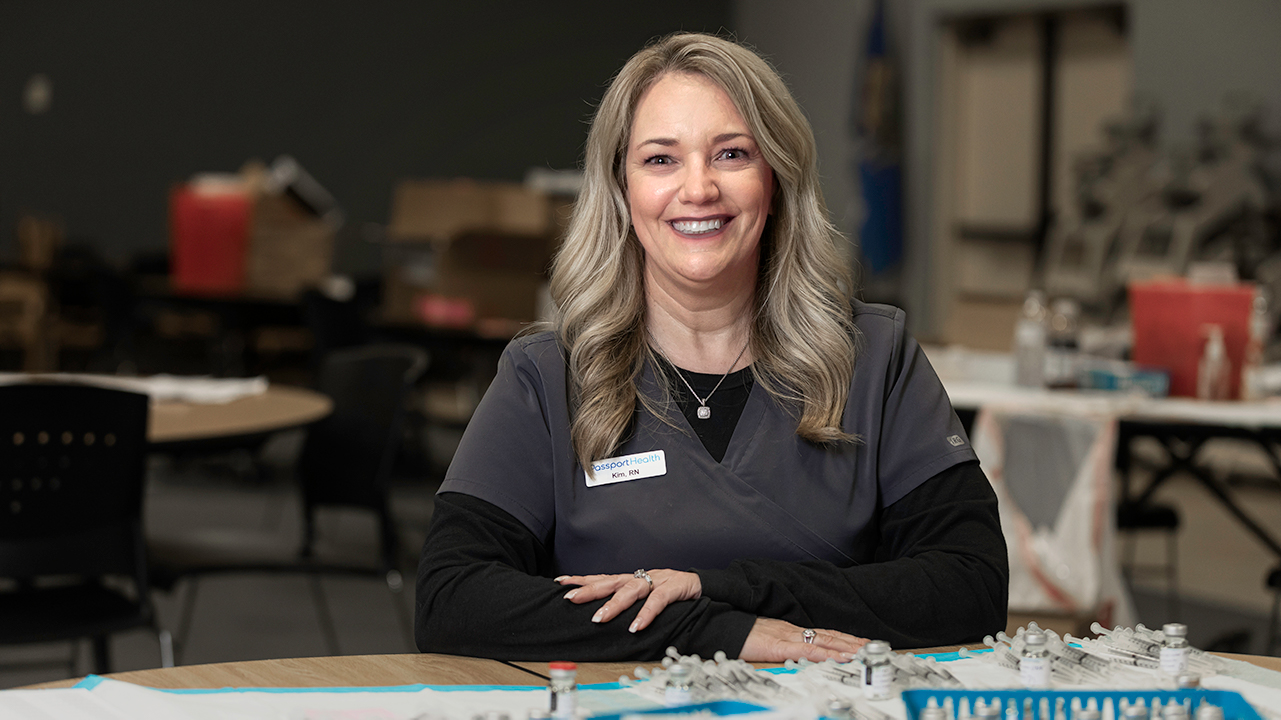 Jun 1, 2021

| by

Lisa Witcher




"So if there is any encouragement in Christ, any comfort from love, any participation in the Spirit, any affection and sympathy, complete my joy by being of the same mind, having the same love, being in full accord and of one mind. Do nothing from rivalry or conceit, but in humility count others more significant than yourselves. Let each of you look not only to his own interests, but also to the interests of others. Have this mind among yourselves, which is yours in Christ Jesus, …" Philippians 2:1-5

Sometimes a well-known author or talented musician shares his or her God-given gifts with the hearts of Asbury, and we marvel at the opportunity to be in their presence, grateful for the chance to see God at work in our midst. But ordinarily, we witness everyday hearts complete His joy by humbly counting others more significant than themselves and we see the church not as a building, but dwelling in the hearts and hands of those willing to serve.
Asbury member Kim Benson and her small, efficient crew with Passport Health* answered the call of Philippians 2 by creating Covid vaccination clinics at Asbury.
Kim began nursing in 1995. Stepping away in 2004, she rejoined the work force at Passport Health* in 2017 and retired in 2020. When COVID 19 swept across the globe and science rallied to create a vaccine, her former employer, Passport Health, called on her to assist with the facilitation of vaccination clinics.
While watching an Asbury service online, she turned to her husband and wondered aloud, "How can we help Asbury encourage people to return to worship in person?"
She emailed Asbury's Senior Pastor Tom Harrison and asked him if Asbury would have any interest in hosting a Covid vaccination clinic. His answer was a resounding, "Yes!"
Kim set to work with Asbury's Outreach Director Jim Davis and Lanette Celoni of 2nd Saturday in planning for the vaccination clinic and squaring away the logistics of social distancing and safety. She educated them on the needs and protocols of a vaccination clinic, and the army of volunteers was put in motion.
Their planning began on Monday and by Saturday, Asbury and Passport Health opened the church's doors as a vaccination clinic.
Organizing a crazy number of people is difficult, at best, but add the important details of social distancing, paperwork, temperature stations and one crazy Oklahoma winter, and the project was like organizing Walt Disney World, Kim said. "We vaccinated so many more people than we thought we would and were hopeful to do more. We used all of the supply [of vaccines] with which we were entrusted; God just kept making a way.
"The real story," Kim adds, "belongs to all the Asbury volunteers. We had people who were clearing the parking lot of snow, shoveling sidewalks, assisting folks inside, taking temperatures…" She went on to describe the volunteers printing patient forms, checking IDs, answering questions, copying insurance cards and providing hospitality.
After the first clinic was set aside for those in the appropriate age group, Passport and Asbury teamed up again to serve more than 1,400 teachers. By the time both groups had received their second shots, Asbury and Passport Health administered more than 6,500 vaccinations.
"Passport Health knows how to run a clinic, and the way Asbury can run anything – I knew it was a match made in heaven.
"We served our purpose, I think," Kim offered humbly.
*Passport Health is a franchise that offers vaccination to travelers worldwide, travel consultants, and citizens applying for citizenship.