Devotional Thoughts with Gail Knox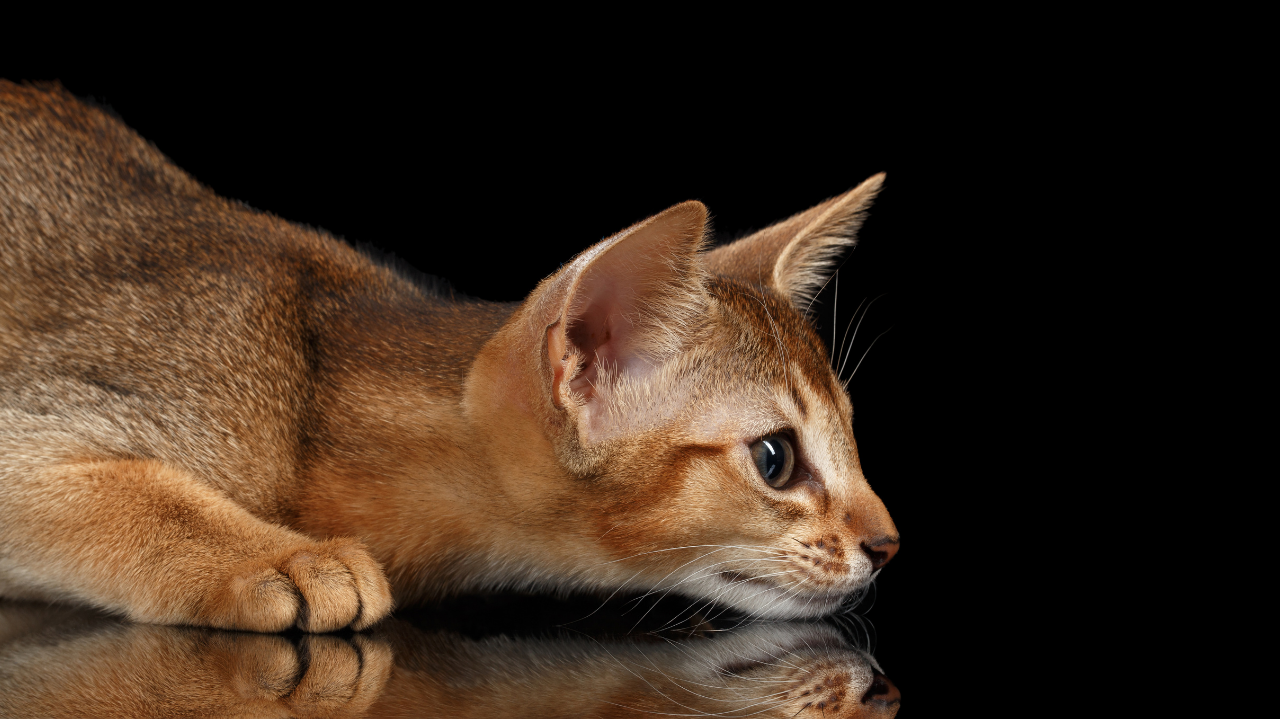 Jun 3, 2021

| by

Gail Knox



"We love because He first loved us." --1 John 4:19
Most probably anyone who has had a pet will relate to what I am about to say. You have experienced firsthand the deep love one human can have for an another, amazingly even when that another is a non-verbal animal. A boy and his dog, a teen and her horse, a toddler and his kitten—for many the bond with a pet is an early life-experience of the compelling emotion we call "love."
One morning, following some repairs in our home, I heard our Abyssinian (our housecat named Zephaniah) howling from a distance. I couldn't discern where it was coming from and so began a frantic search of the entire house, calling out and being guided by Zephaniah's response.
Earlier that day, a repairman had left the register off an air duct that runs throughout the slab of our home. Curiosity must have enticed our pet to crawl into the hole and disappear deep into the bowels of the house. It sounded like he was trapped somewhere between the bedroom and bathroom.
As far as cats are concerned, the Abyssinian is small weight-wise, but has an unusually long body. The air-conditioning duct in the house's foundation is much too narrow for an Abby to maneuver his tail-end around to the front. And unlike dogs, cats are not adept at backward crawling. We didn't know what to do, but we did know we couldn't do nothing and just let him die.
Words cannot describe the love I felt for this animal when I suddenly realized he might actually die, and I was helpless to save him. No amount of coaxing did any good. He was unable to move forward or back. There was only one thing to do: I turned him over to God. And prayed, reminding Him that this cat was one of His creations, that Zephaniah needed His help. That my cat required divine wisdom and tons of courage if he were to survive the ordeal.
With my head as far down in the vent as I could manage, I prayed. Out loud. Very loud. I knew God could hear me even if I prayed silently, but I figured my cat needed to hear my prayer, as I did as well. After what seemed like eternity (but was probably closer to an hour), I heard faint sounds of movement. Silence, then more movement! The howling had stopped! Finally, Zephaniah's tiny pink nose appeared at the opening. I nabbed him and pulled him to safety.
Our prayers were answered. God had shown Zephaniah how to get out of the tunnel.
Gratitude rushed over me like a flood. I was reminded that the love I have for Zephaniah pales in comparison to the love I have for family and friends. But more importantly, the love I have for family, friends and pets is nothing compared to the love God has for me!
And I am convinced that nothing can ever separate us from God's love.
Neither death nor life, neither angels nor demons, neither our fears for today nor our worries about tomorrow—not even the powers of hell can separate us from God's love.
No power in the sky above or in the earth below—nothing in all creation will ever be able to separate us from the love of God that is revealed in Christ Jesus our Lord.
Romans 8:38-39 (New Living Translation)