Devotional Thoughts with Rachel Davis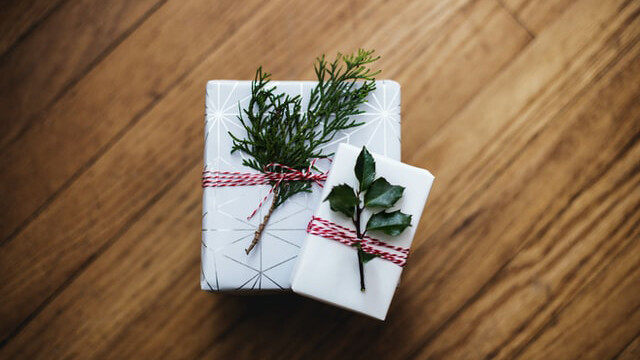 by
Rachel Davis
(Rachel wrote this for the Holiday Workshop booklet, but it is so good that we wanted all the women of Asbury to be blessed by it. Get a cup of cocoa and enjoy).
Symbols of Christmas
It really doesn't take much.
It doesn't take much to get caught up in the enthusiasm of Christmas. It is everywhere we look. It's the excitement in the air. Afterall, it's the most wonderful time of the year.
Everywhere you go, including in your own home, you are reminded of what time of the year it is. Yet, in that excitement, it doesn't take much to forget the whole reason we celebrate.
In the blink of an eye, we can forget to keep our eyes on what is most important – whether it is Christmas or not. It happens to us all. But especially at Christmas, when we are inundated with everything around us (mostly secular), it can be an effort to keep Christ at the center. Our passion for Christ can morph into other passions, even with the best of intentions, that pull the focus away.
The good news is, it doesn't take much to put the attention back where it belongs, although it does require you to take a bit of a pause, a Selah, in all the festivities to keep the focus – but it is worth the effort.
Following are a few suggestions for using symbols during Christmas that can help you stay thoughtful about Christ during this busy season – things that when you catch your mind drifting away, can bring a mindfulness of Christ back to the center of your mind's eye. And this is just the purpose of these suggestions: to find something that when you see or do it, you are reminded of our Almighty God who sent His Son to Earth. Find one, or several, that work for you. You may even come up with one on your own.
Even if these are reminders for you, you can also use them to express God's love during this busy time of year to others and/or use them as conversation starters with others to testify what God has done. Maybe they can embolden your walk with Jesus this Christmas season and help you step out to tell others about what God has done and why you celebrate. So, along with the suggestions below about staying mindful, there are also ways to use them in conversations or gifts with others.
Really. It doesn't take much. It doesn't take much to keep your eyes on Christ. But it is a mindfulness. A daily practice. A fellowship with others.
Since, then, you have been raised with Christ, set your hearts on things above, where Christ is,

seated at the right hand of God. Set your minds on things above, not on earthly things.

For you died, and your life is now hidden with Christ in God. When Christ, who is your life,

appears, then you also will appear with him in glory. (NIV) - Colossians 3:1-4
We Sing: Glory to the New Born King
Even though secular Christmas music is fun, it's just that: fun. But hymns of old or music today that sings of what God has done – of His coming to this Earth to be with us – points our hearts to worship. There is deeper meaning in the words, and the music helps us stay focused. Make sure to listen to worshipful songs this Christmas. Hang a poster up of your favorite verse from one of the songs on your bathroom mirror or somewhere you will see – you can print this from your computer or hand-write it for fun. For fancier versions, Hobby Lobby has great framed versions of words from hymns.
FYI, if you are not familiar with Keith and Kristyn Getty, they write modern hymns. They have a delightful Christmas album called Joy – an Irish Christmas that your whole family will enjoy.
Mission Idea: Put a verse of your favorite hymn on the gift tags of the gifts you give. You could point it out to a person you are giving it to and say something like, "This is one of my favorite Christmas songs. It brings such peace to my heart. I hope you feel Jesus' love this Christmas." Depending on the person, you could ask if they know the song. See what conversation comes from there.
Star of Wonder, Guide Us to Thy Perfect Light
Few natural things point directly to God at Christmas as does the Christmas star.
"[The Wisemen] asked around, 'Where can we find and pay homage to the newborn King of the Jews? We observed a star in the eastern sky that signaled his birth. We're on pilgrimage to worship him'" (Matthew 2:2 The Message).
Find a special star to represent this Star in your life and hang it from the ceiling or in a door frame, put it on top of your tree, or place it in the center of your table – wherever it will get your attention. It can be large or small. It can be store bought (think HomeGoods or Amazon to find it), an heirloom, or handmade. For handmade, use cardboard or heavy cardstock paper to make your star and decorate it to make it glimmer, sparkle, and shine (or add no bling if you prefer simple). Look up origami paper star patterns online to make a star with kids.
Whatever your star looks like, use it to represent the Christmas star that pointed three shrewd men to travel many miles to find the Star of God's story. Take time to reflect on the wonder of this star and the wonder of what God has done. If you have time, watch the documentary The Star of Bethlehem (producer Stephen McEveety) to learn more of this miracle.
Missions Idea: In the right setting, ask someone something to the effect of: "Have you ever wondered about the star in the story about Jesus' birth?" See if this question opens doors for conversations; pay attention that someone is interested to know more before going into details. Be prepared to share how God used the star to point to His Son. It doesn't need to be complicated; sometimes it is a way to get people thinking. And, most of all, be prepared to share what you believe if the opportunity arises.
Holy Holly
While holly can represent different things for Christmas, we can use it as a symbol that points to Christ. The sharp pointed leaves symbolize the crown of thorns worn by Jesus and the red berries represent His blood. The holly is an evergreen and can also be symbolic for eternal life. Use holly to decorate your mantle, table center, or around a candle. Take a deep breath when you see your holly and remember what Christ did for you. Relish the moment that you are loved so much.
Missions Idea: "Wrap a little something – a small book, a few candies or a gift card – to have on hand at Christmas for spontaneous giving or to give to people who touched your life throughout the year. Keep one or two in your car for strangers you meet who may need an act of loving kindness during the holidays. … [Add] sprigs of fresh holly… to complete the special gifts." (Life Beautiful Magazine, Volume 13 Issue 3, p.53).
Be ready to explain why you chose holly to adorn the gift and/or write a small note that explains what the holly means and why you chose to decorate with it.
Sweet Little Baby Boy
You may already have family traditions regarding the manger and baby Jesus. However, the obvious symbolism here is still worth mentioning. Make it a centerpiece. Place your manger somewhere you notice. Tell the story out loud. Find a good devotional book that will help you reflect on what God has done, such as David Mathis' book The Christmas We Didn't Expect. This book has daily devotions for Advent and will keep Jesus the forefront of Christmas.
Create traditions centered around Jesus if you do not have any. Incorporate them into your family's daily routines this year. Read the story on Christmas Eve or on Christmas Morning before opening presents. Find other ideas online regarding ways to keep Christ at the center of Christmas. Ask others at church how they stay focused on Jesus. If you have small Children, maybe wait until Christmas Eve to put baby Jesus in the manger so that you build up the excitement of what is to come. Then, read the Biblical story (or a picture book for smaller children) and have your child place baby Jesus in his crib. There are many ideas out there, find something that works for your family.
Missions Idea: Invite someone over to enjoy the reading of the Christmas story at your house and share with them the traditions of your family. Tell them ahead of time what the evening is about so they are aware. Even if someone doesn't believe in Jesus, they will usually respect what your family believes. This is especially good for international students or families to see what followers of Jesus believe and may shine a light on what Christmas is about. It may open opportunities for discussions, or it may simply get them to reflect on God's story. Remember, God's Word speaks for itself, you just need share it.
If you need connections for meeting international students or families, there are several ministries on the University of Tulsa's campus that can point you in the right direction. Ask the church for more information if you are interested.
Celebrate Advent
The word advent means "coming into place, view, or being; arrival" (dictionary.com). This same source also states it means "the coming of Christ into the world." Merriam-Webster defines Advent as "the period beginning four Sundays before Christmas and observed by some Christians as a season of prayer and fasting."
Whichever definition is used, each indicate that something significant, namely Christ, is coming. And when we think about when something or someone is coming, or will soon be arriving, it brings about an excitement, a rejoicing. There is a waiting period. There is a preparation period. There is anticipation. This is what we mean when we go through or celebrate Advent. We await the arrival of our Christ – and it can be a time of deep reflection and meaning in your spiritual walk.
Find a way to celebrate this 24-day period (and start planning in early November so you won't miss the opportunity to do something when it begins). Be as creative or practical as you wish. Celebrate the traditional way with an Advent wreath. Discover the meaning behind the candles and reflect on what each mean. Utilize a hanging wall Advent calendar. Yet, instead of counting down the days until Santa arrives, count down the days until Christ comes. Put daily scripture to read into each little pocket of the calendar. Or make a paper chain counting down the days. Use scripture each day or put family and friend's names and/or countries to pray for on each strip of paper. Get creative with how you help your family get excited for the coming of Christ.
Missions Idea: Make an advent calendar for someone else – especially a shut-in or a child. Put meaningful things in each bag that point to the true meaning of Christmas – scripture, homemade ornaments, notes, symbols of Christmas. If you cannot come up with 24-days' worth of Advent possibilities, it's okay to put in a few fillers of candy and/or small gifts on some of the days.