Earnest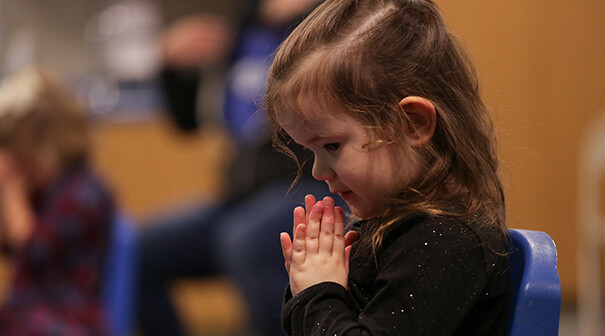 by
Tom Harrison
I have a favor to ask. If you normally come to the 9:30 am service, consider attending the 8:00 am service on Easter. The 8:00 am and 9:30 am services are identical (far more attend at 9:30 am). We always ask for this consideration on Easter; but with social distancing, we want to host as many as possible while still staying safe. While we are grateful we've been able to stay connected with you through technology, it is wonderful to see so many more of you back in worship after receiving your vaccinations (our COVID-19 clinic has been one of the highlights at Asbury since we've moved into our facility on Mingo in 2004). It will be wonderful to share Easter 2021 in-person with you.
This Lenten season, we have been praying for those who may not be following Jesus. We are not superior in any way from those who may not be following Jesus, but we lament that they do not have His presence in their lives. Jesus fills the void in us by His grace, peace, love and joy. I have also been observing the Wesley fast (not eating after dinner on Thursday until Friday dinner and praying instead during mealtimes). This seems more connected to the purpose of the Kingdom of God than merely giving up something. We hope you will continue this practice beyond Easter. Jesus asked His disciples to pray earnestly for this.
We have the opportunity to support Restore Hope ministry once again. They are doing incredible things at their south location (in the Venue). The economic distress caused by COVID-19 has increased the needs in our community. Restore Hope is a great "partnership in the gospel" (Philippians 1:5). They will have tables set up on Sunday for donations.
Our sermon series on prayer continues with a focus on the word, "Earnest." We hear our Savior's instruction: Then he said to his disciples, "The harvest is plentiful, but the laborers are few; therefore pray earnestly to the Lord of the harvest to send out laborers into his harvest" (Matthew 9:37-38). Jesus is the model of earnest prayer.
Here are our readings this week on "Earnest":
Monday: Matthew 9:35-38
Tuesday: Acts 12:1-5
Wednesday: Ephesians 6:10-20
Thursday: 1 Thessalonians 3:6-10
Friday: James 5:13-18
Saturday: Hebrews 6:9-12
Sunday: Matthew 9:35-38
See you Sunday!




Tom Harrison
Senior Pastor