Find Comfort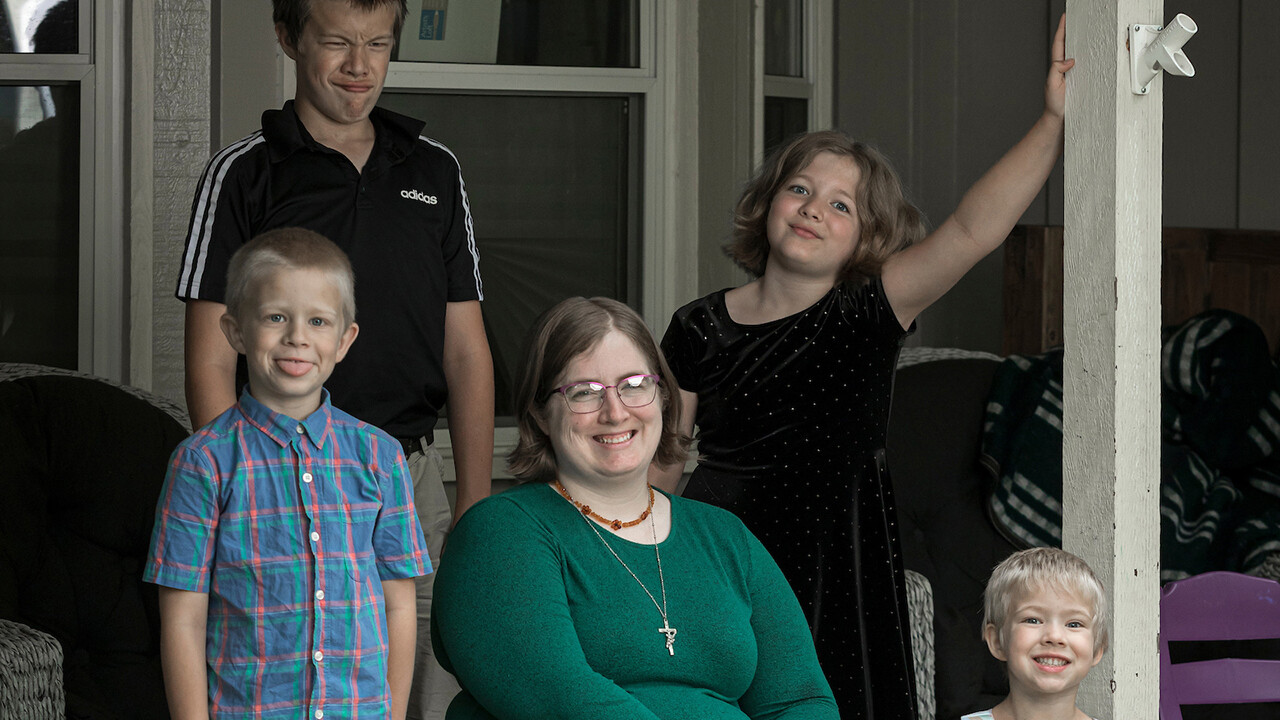 by
Kyle Salomon
Amanda Colby's late husband, Kraston, passed away April 20, 2017, after living 11 months with glioblastoma.
Amanda's focus immediately turned to their four children, as they began therapy the following week.
That summer she reached out to Melissa Phenicie to seek information about LifeCare Ministry and Widows Support Groups.
Amanda, who was 32 at the time, began attending the Young Widows Support Group led by Shae Hedrick in the winter of 2017. The group meets twice a month at 6 pm on the second and fourth Mondays of each month.
Amanda attends the Church of Saint Mary, but says she enjoys the standing support groups that Asbury provides.
"Melissa and Shae are both so sweet. They always remind us that anxiety does not come from the Lord. I really like the groups because we can talk about stuff others don't understand."
Twice a year, the widows support groups have social events with the "Beautiful Masterpiece" dinner around Valentine's Day and "Lemonade and Laughter" in July.
Prior to Kraston's passing, Amanda was an electrical engineer; but now she devotes her time to homeschooling her children. Benedict is now 12, Rosemary is 9, Gabriel is 7 and Eleanor is 4.
"Homeschooling my kids has been great. It is very relaxing, and we are having a great time. I really enjoy having them around."
The widows support group isn't the only group from Asbury that has been there for Amanda. A discipleship community has volunteered twice at her house. Once to help put up Christmas decorations, and again to organize her garage and clean up her yard in preparation for spring.
Amanda said her faith was never in question throughout this time, but instead it has gotten stronger.
"God has always been a part of my life. Kraston was very service-oriented and had become a member of the retreat teams at our church, even after he was diagnosed. The whole time he was sick, he had such strong faith. 'Thy will be done' was his phrase. He wanted to use his remaining time to help as many people as possible and share about God. There has never been a period of questioning God. There has just always been trust. This experience has brought me closer to God, closer to my kids and closer to my friends."