First, Seek the Kingdom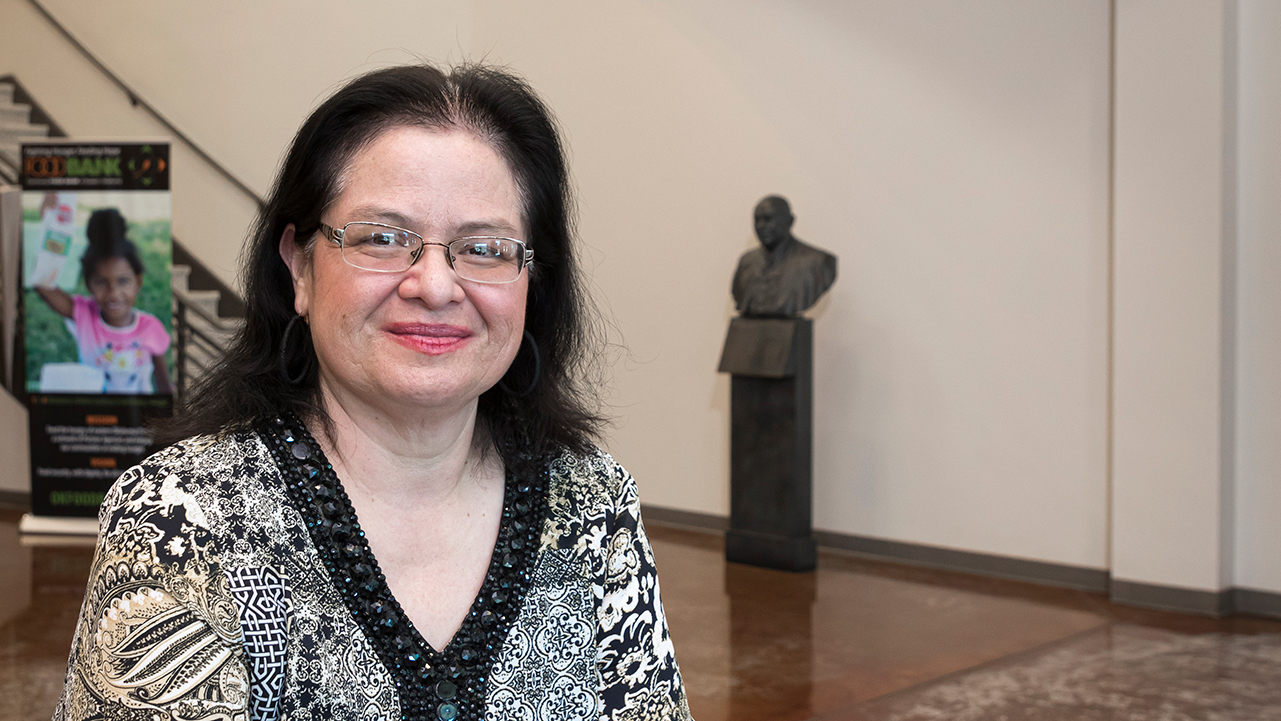 Apr 20, 2021

| by

Tracy LeGrand



When Felecia Antonio's husband died in 2014 she did what she always does – she turned to Christ.
"I accepted Jesus when I was about 12 years old," said Felicia. "My background is my grandparents were from Mexico and my parents from Texas and I grew up speaking both Spanish and English. My mom was a minister and her strong faith taught me to accept Jesus and so ever since then I have. I am also a minister through Read the Red Prayer ministries led by my older sister. So my journey began as a child, and has stayed pretty strong."
The death of her husband led Felicia to finding strength at Asbury United Methodist, especially with the Widows Support Group and the Balcony Women.
"I started going to the luncheons and dinners set up for widows," said Felicia, "At first I was hesitant, I didn't know anyone. And with Balcony Women – these are women who cheer you on as your friend, your mentors to pray for you and guide you in your moments of grief. This support was everything."
One evening Felicia didn't feel like going out and said she asked God why she had to be at her support group.
"I talk to God all the time and I'd been craving a brownie that week. Anyway, I decided to go and lo and behold – our dessert that night was brownies and the gift was a Rustic Cuff bracelet! I wanted to cry and said, 'God you gave me what I wanted and here I am.' Later on I asked a woman to pray for me. Ever since that time, every time I go to the dinners or support groups, it brings me joy and happiness so that I can love and support them back."
Felicia has a deep affinity for the verse from Matthew 6:33: "Seek first the kingdom of God in his righteousness."
"I call Him, Father God in Spanish: 'PapiDios' and it's my favorite word for Him," she said. "I'm very close to God and have a strong relationship with Him. People here have blessed me and I am overwhelmed with blessings."
Felicia continues her journey in faith by traveling to different countries to minister and teach people of all ages and says, "It is especially widows that are in my heart to love and encourage. The perfect thing that came out of my marriage – despite its ups and downs – is that I know (my husband) made it to heaven. I don't want to go back in time and change things – I can see now that this faith is the cherry on top of the sundae."