From Chrysalis to Butterfly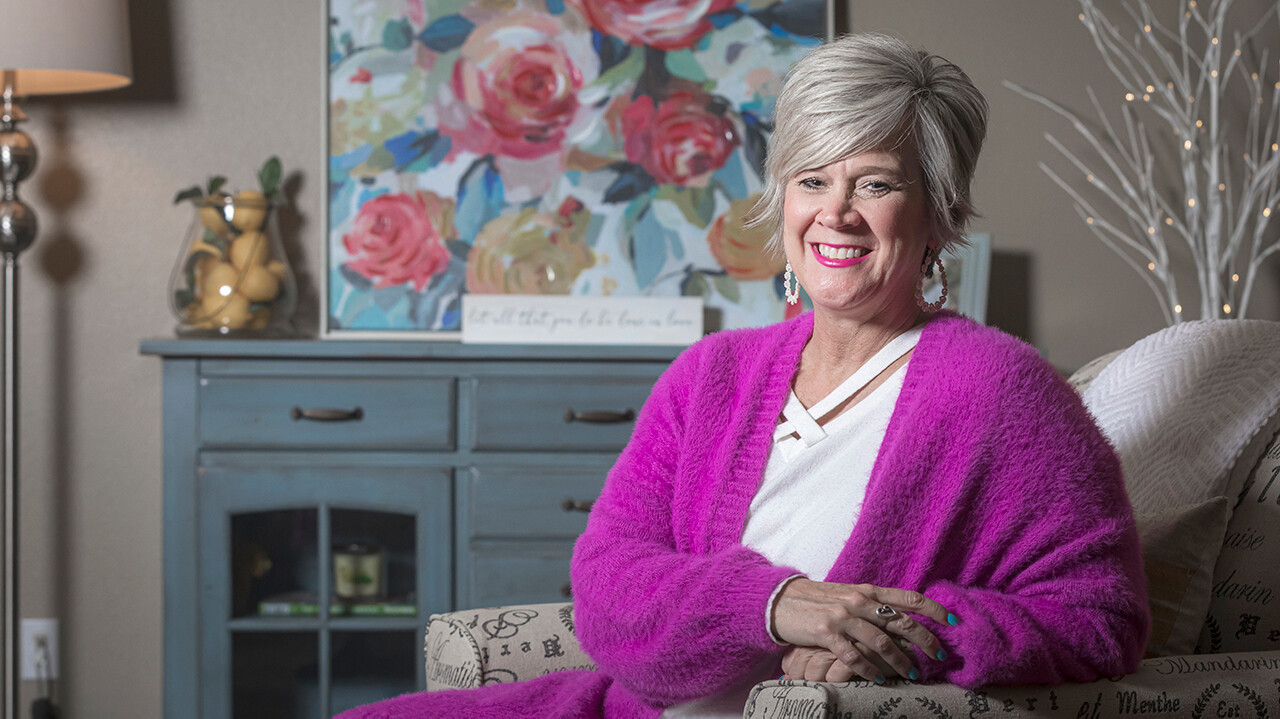 by
Tracy LeGrand
Tami Howlett's walk with Christ has not been without challenges including the loss of a 15-year marriage and the fallout of her former spouse's addiction and subsequent death. Thankfully, her family, faith and the support of her church home have brought her through the fray.
"We lived in Jacksonville, Fla., during my husband's oral surgery residency," she said.
"I didn't know he was addicted to pain pills. We moved back to Tulsa, and my husband had practiced only a few years before his staff and partners noted the pain pill addiction."
After interventions and stints in rehabilitation facilities with no improvement, Tami was advised to consider her own and her daughters' needs as they were 3- and 7-years-old when he started rehab.
"After the fifth attempt in rehab, I said the hardest thing ever – that he couldn't come home," she said. "His parents cut us off, blaming me for his addiction. I kept hoping and praying he'd get better, get sober. At the time I was really mad at God. I felt like my prayers weren't being answered. He got a $10-an-hour job and lost that. The dental board made him turn over his prescription license and he turned to alcohol."
Losing material possessions, house and cars, Tami and her girls started from scratch and were helped by Todd and Kellye Johnson, who provided one of their rent houses for Tami and the girls to move into, and other friends at Asbury United Methodist.
"Like a caterpillar turns into in a chrysalis and eventually a butterfly, I started over again," she said. "While at the Johnson's rent house, a policeman and chaplain came to my door to let me know my husband was found deceased in his apartment on July 17, 2007, by a friend from his AA group. After that, I really struggled with my faith. I was at Asbury shortly after his funeral sitting in the back and crying."
Tami and her daughters became active in Asbury groups, classes, Bible studies, missions and activities. For her personal journey in faith, the grieving class and women's widow groups were of immense help, she says, and she continues to be active and to pay it forward to others in personal crisis.
"Now my girls are grown and we're all doing well. To anyone going through addiction or loss, I'd say you have to get support and you have to let yourself grieve or it won't stop. You have to go through the process, as bad as it hurts. There is hope and you will have joy again. It took me a while to grow back into my faith and understand that it wasn't God's fault. Now my faith is stronger than ever in the last 10 years."
"I love the verse, 'I can do all things through Christ who strengthens me,'" she said. "And my word is 'hope.' I have a bracelet with the word 'hope' from some girlfriends from when my husband passed away. This word helped me find a new normal with little kids and is still my word today."
But I rejoiced in the Lord greatly that now at last your care for me has flourished again; though you surely did care, but you lacked opportunity. 11 Not that I speak in regard to need, for I have learned in whatever state I am, to be content: 12 I know how to be abased, and I know how to abound. Everywhere and in all things I have learned both to be full and to be hungry, both to abound and to suffer need. 13 I can do all things through Christ who strengthens me. - Philippians 4:10-13