Jesus On Mount of Olives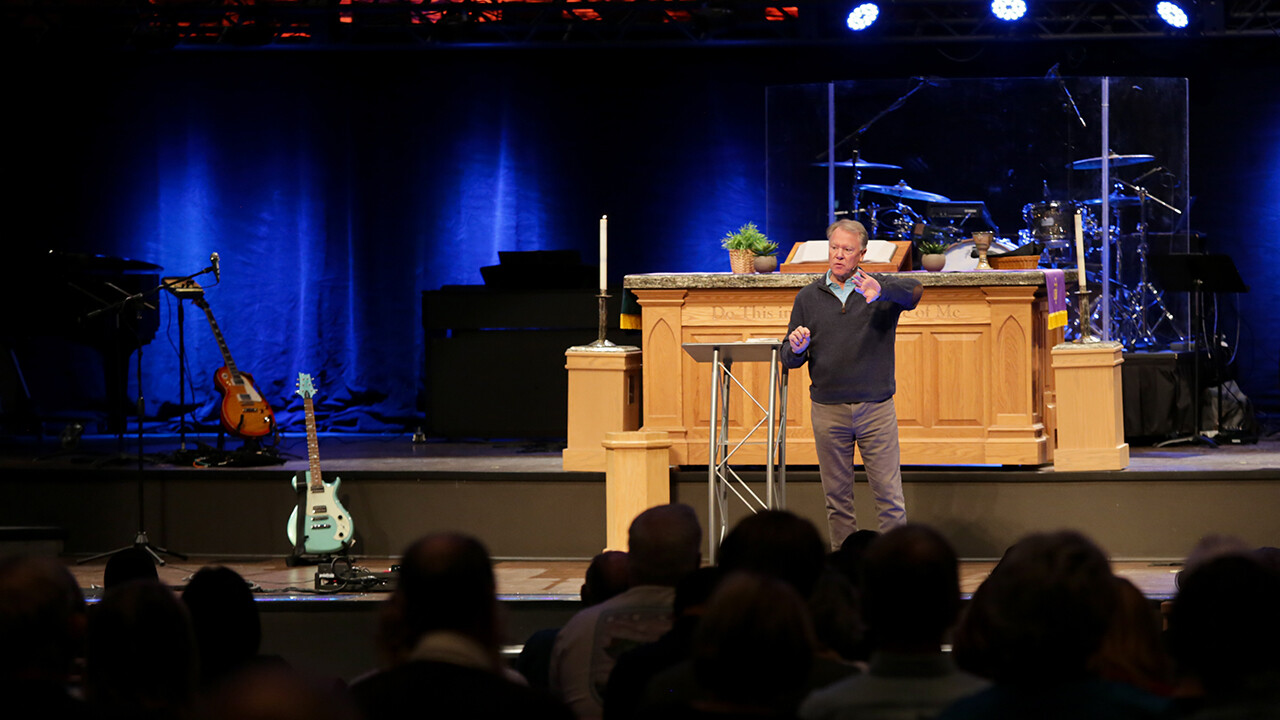 by
Tom Harrison
Jesus is the most incredible person who has ever lived. No wonder—He is fully God and fully man. That gives Him a significant advantage over us, but also gives us a wonderful glimpse into the character of God. How should we go about life? Look to Jesus. Incorporate His worldview and mindset into ours.
If there is one thing that makes for a successful life it is these two words: CONFIDENT HUMILITY. That is the best description of Jesus that I know. He modeled confident humility through all the events of Holy Week, which begins this coming Sunday with the Triumphal Entry down the Palm Sunday Road.
As we prepare for Easter on April 17, note that all three services (8, 9:30 and 11) are in the Sanctuary. We encourage members to come at 8 or 11 so we can leave space for guests at 9:30 and avoid overflow. Also, we encourage members to park farther out as you are able. These acts of hospitality are small ways we can help others follow Jesus.
Confident humility is our theme this week. "Confidence" has to do with the roles we fill in life. "Humility" has to do with the way we relate to other people. Let's learn from Jesus. He is Lord. He is the best.
Our readings this week include:
Monday: Matthew 21:1-11
Tuesday: Psalm 25:8-10
Wednesday: Isaiah 66:1-2
Thursday: Daniel 4:34-37
Friday: Philippians 2:1-11
Saturday: 1 Peter 5:1-11
Sunday: Matthew 21:1-11
Invite a friend to worship. See you Sunday,




Tom Harrison
Senior Pastor