Let's Keep Pouring
By Lisa Witcher Tidings January 2020
---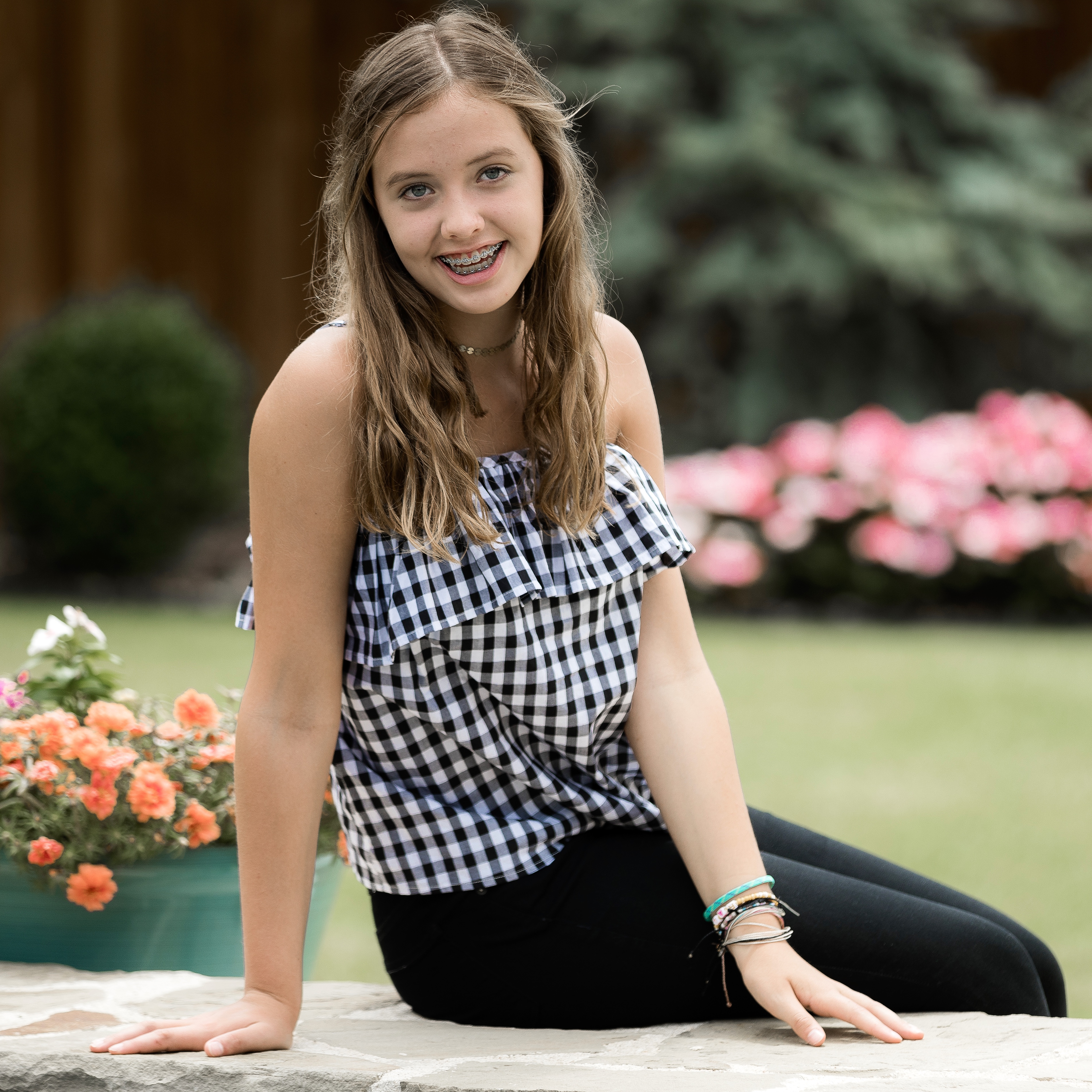 Braids secured Avery's sandy brown hair back from her face. Her long legs led this wisp of a girl into Asbury's library where the noises from Vacation Bible School filled the corridor outside and bubbled over our conversation.
Avery smiled warmly as we began, but I soon saw the joy slip from her smile and the sparkles from her eyes as she talked about the importance of the youth group at Asbury.
"It's a big part of my life," she said. "I was afraid to go to children's ministry, but I want to go to youth group."
It was fear and anxiety that kept a younger Avery from the joy we were hearing in the hallways, just beyond the library.
That anxiety, the what-ifs, the constant fearful voice in your head that says, "I don't feel safe," is a real threat to many young people. It is often a silent torment, like being stoned with small pebbles, incessantly. Throughout our conversation, Avery spoke about the fears and pressures teens face today; she offered wisdom about social media and spoke genuinely about a call on her own heart.
As a small girl, Avery remembers asking Jesus to save her because she was afraid, and she wanted to do the right thing. As she grew and became a middle schooler, she knew faith was something more than just a way to fight fear, but a relationship with a God who truly and completely loves her - just the way she is. She wanted that relationship and prayed a sequel to her first prayer - as so many of us have. "Don't just be my Savior, be my friend, be my guidance, be my Lord."
As Avery observed older kids ushering the new teens into youth group, she could tell, "there was something different about them." As examples of what our faith looks like, she added, "I wanted what they had."
She has taken the opportunity to serve on a handful of mission trips to Kentucky twice and serving in Tulsa once. The mission trips on which our students get to serve offer a healthy activity for our youth. Many attend because friends are attending; others go because the destination looks like fun, and still others may participate because their parents think it's a good idea. Nevertheless, every child is changed because of the trip and the interaction with the people they serve.
Avery had an experience just like this in Kentucky one night. Mark Fowler and the other leaders were praying over the kids, offering prayers of anointment before they served the community. Mark explained to the young hearts listening that one or more of them may feel a tug deep inside themselves that they are called to serve somewhere. Avery's heart knew almost immediately the Lord wanted her heart to serve.
Her recollection of this story is as matter-of-fact as the wisdom she offered just afterward. "Of course, I am only 14. I have a lot of living to do. It may be ministry; it may be counseling; it may be something else.
"I see what my youth leaders do. I see how welcoming they are, how full of love and acceptance, and I want to be that for others. I know how it feels to be scared to come. I can make [kids] feel welcome."
I asked this sweet sage what she thought we adults need to know about kids today.
"It is really important to teenagers what others think about them. They need to know that they have a place to be accepted and where someone will listen. At school, we are pressured by stuff that is not necessarily good. Having a home base on Sundays and Wednesdays is really important," she said. "I have seen lives changed because of Wednesday night worship and Sunday youth group; I have seen kids make totally different decisions from what they had been, and it's really cool."
With a revered gentleness, Avery named each adult who led and served her as a middle school student. Words like "super awesome" and "so cool" danced out of her heart when she talked about her leaders. And while the words she chose are typical for girls her age, the admiration and sincere comfort with which she described Asbury's youth were sincere. The tension in Avery's shoulders eased, her eyes reached from the ceiling and her arms all but reached out when she uttered, "they're so awesome."
"As long as Christians keep pouring into each other...." This is a phrase very, whose young heart feels called to serve Jesus, used in part of our conversation.
Let's keep pouring into boys and girls like Avery.
---