Serving as a Communion Steward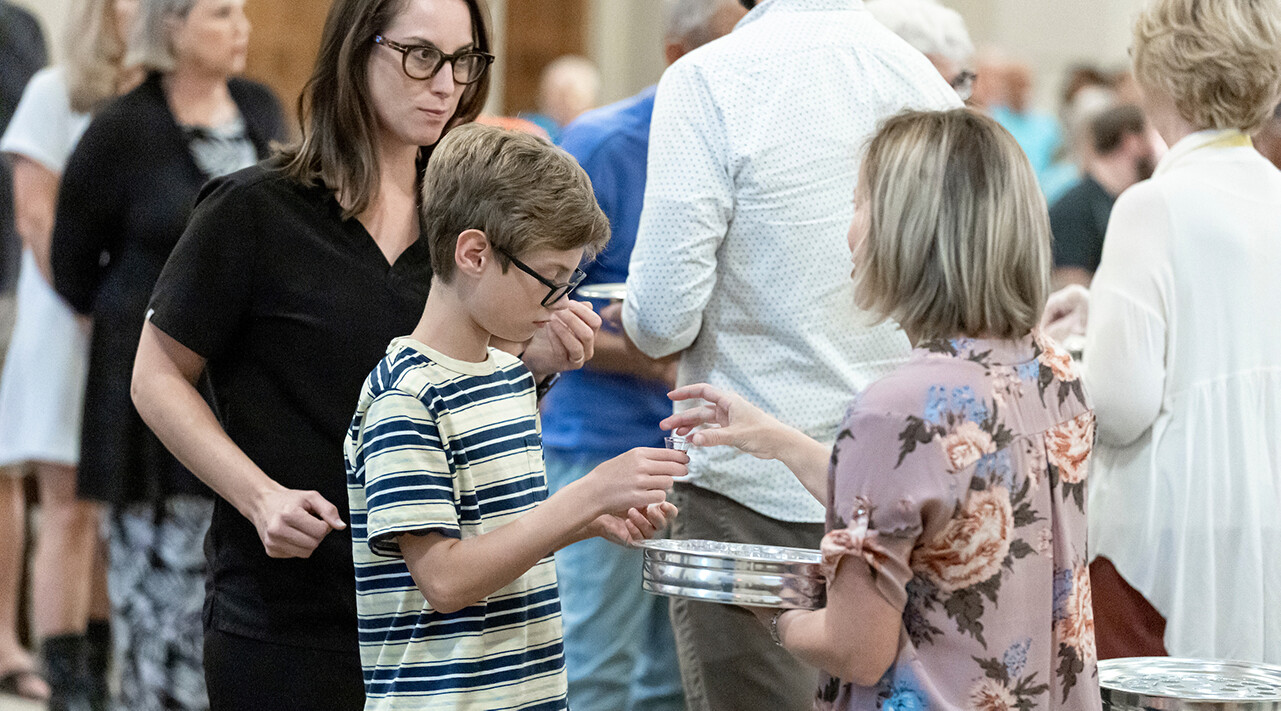 by
Jennifer Fisher
Testimony from Jennifer Fisher
Why did you start volunteering?
I started volunteering when Asbury was on Sheridan Road. I had a friend (Dave Wuellner) and we were on the Asbury Mission Board together. He kept asking me to be on his Usher team, so one Sunday I tried it and I kept on doing it. I enjoyed serving others and the fellowship of the team. I also served Communion at that time. My experience in volunteering encouraged me to go on several mission trips. When Asbury moved to Mingo Road, I continued to usher and serve communion. As a funny side note, I remember one time the communion bread was hard and I had a difficult time breaking it into pieces. It was coming out in small chunks and I felt like I was feeding crumbs to the congregation.
Why do you continue volunteering?
I took an oath that I will serve my church by my service… and here I am doing it. Even though I am not using my Christian Education degree I got at Asbury, I feel like I am doing God's will for my life by serving others here in the states, on mission trips or by leading mission Bible schools.
What is your favorite thing about volunteering?
I have a heart for serving others. I like to put a smile on their faces (a little difficult at this state of COVID having to wear masks, but you can still see smiles in their eyes). I have a generous heart and bringing others to Christ is my mission.
What does communion mean to you?
Communion helps me know that I am a child of God. Taking the bread as His body makes me feel part of Him and knowing He is always here with me. By taking the juice as His blood, I know I have His blood flowing through me. We need people to know that they are a child of God.
What would you say to someone who is interested or on the fence about volunteering to be a communion steward?
I would say just try it once...No big commitment, just try. I think you will find fulfillment in your service. You get to see a lot of people and you will feel their smiles through their eyes. God has planted us here to have a heart for serving His Kingdom. Communion is a great way to do that… you just have to say a few words. Besides, you are not by yourself. You have a companion standing next to you while you serve. You will meet new people… maybe new friends.