Simply Stated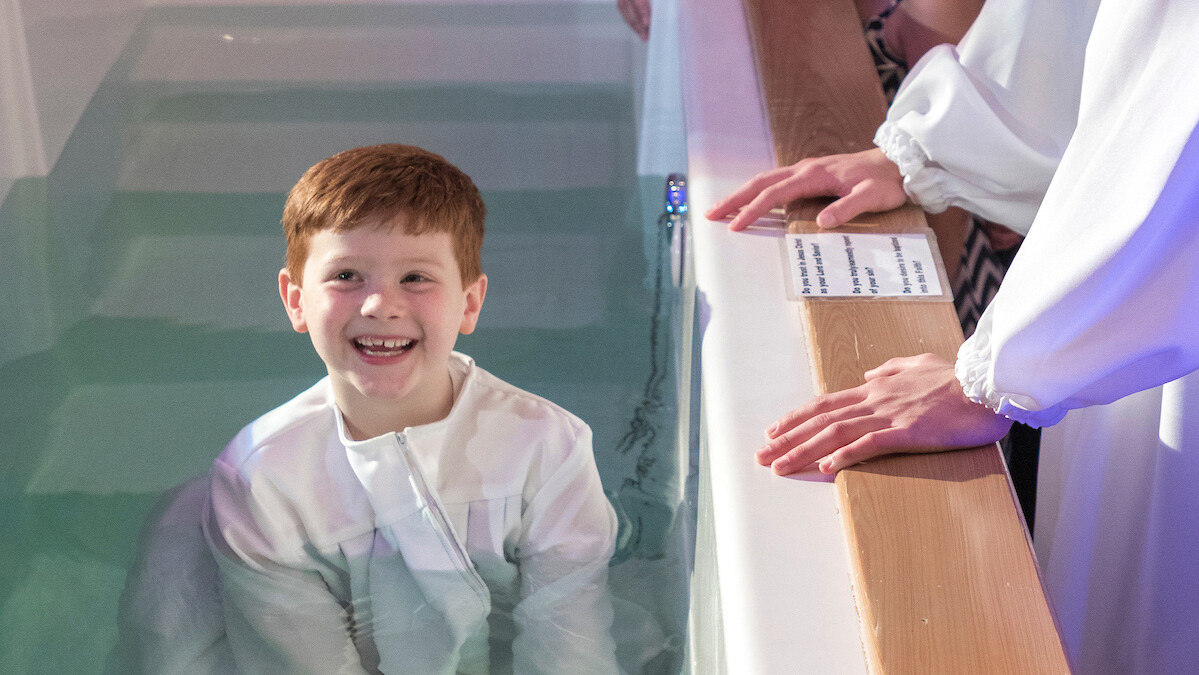 by
Lisa Witcher
And they were bringing children to him that he might touch them… Mark 10:13-16
Alexander Smith, a member of Miss Maddie's Sunday class, was recently baptized on an April morning at Asbury.
These children are at the very center of life in the kingdom.
"When my dad got baptized, I wanted to know [about Baptism]. I told my mom and my teacher, Miss Maddie. She was so excited!" His little voice rose with intention at each syllable of his story. "Oh! and I talked to Pastor John, too."
Alexander's mom, Mary, worried he was too young to really understand what he was asking. Like many wise mothers, she let his initial request rest a while. When her son persisted, Mary and Parker Smith contacted Pastor John Vick. Alexander reacted comfortably to Pastor John questioning his youthfulness.
"Pastor John asked me what it means to be baptized; I told him 'that you believe in Jesus Christ as Lord and Savior and that you become a follower of Jesus.'"
"And what does being a follower of Jesus mean, Alexander?" Wisely, he paused. "It means that you tell others about Jesus. And follow Him."
…accept God's kingdom in the simplicity of a child…
Alexander showed great joy in sharing his baptism story and what he might tell a friend about baptism. "Talk to your mom or your teacher. Your teacher would know more about it. You can have a meeting."
His parents, Mary and Parker are thankful for Miss Maddie's role in the spiritual development of their child, and how the example of Parker's own baptism in 2018 when the Smith's joined Asbury must have connected some of the stories Alexander's parents and teachers have shared with him.
How does Alexander feel in his heart knowing he is a forever friend with Jesus? His sweet, clear, innocent voice responded quietly with, "Jesus saving me."
And he took them in his arms and blessed them, laying his hands on them.