So, What is Bible Quilt Journaling?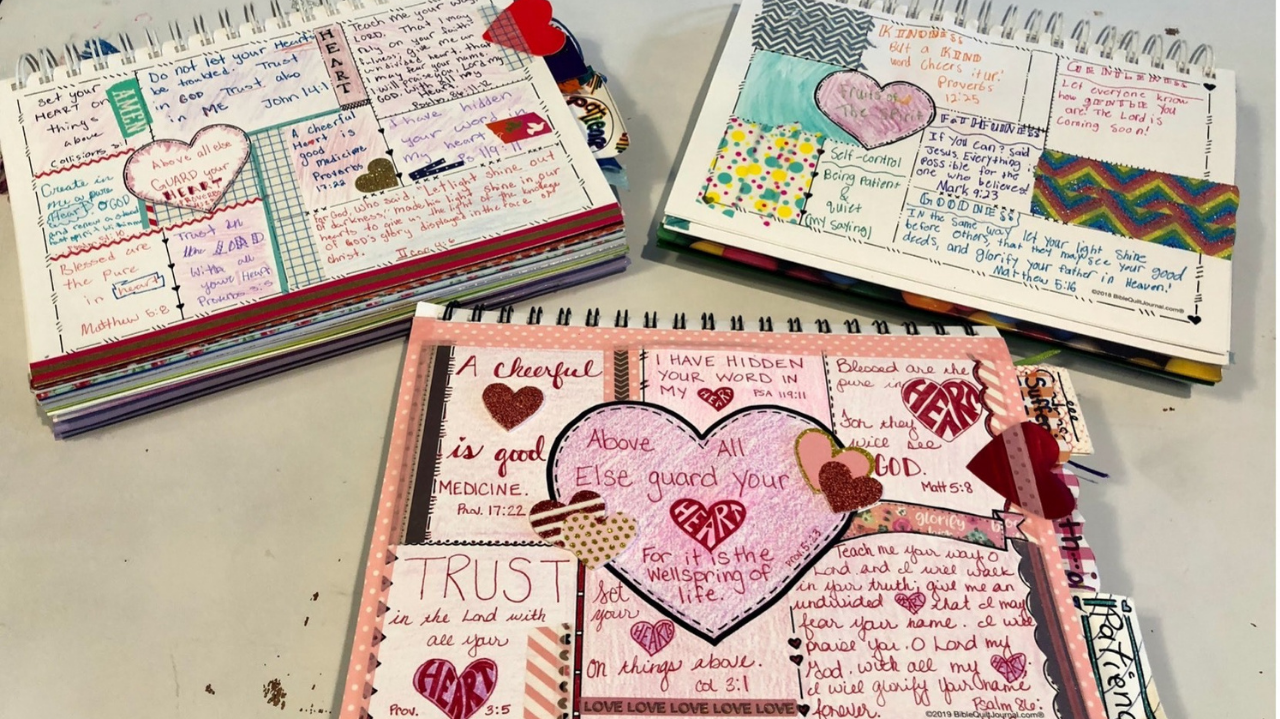 Jun 3, 2021

| by

Becky Williamson




I was first introduced to Bible Quilt Journaling during Community Bible Study when the guest speaker was Dianna Mills. I loved her heart and the ministry she had created. I immediately gathered a few friends in bible study with me and went to a session Dianna was hosting. She taught us the basics, spoke to us about how this ministry started and supplied us with all we needed.

Bible Quilt Journaling has been a fun and creative way to organize bible verses that has helped me learn God's Word better. It has been something I've shared with my friends, mom, mother-in-law, and daughters. Dianna has created products that give an outline and I just fill in the verses I want and decorate each page to my liking. I've spent time on topics such as suffering when my grandmother passed away and instead of being so hurt and upset, I found myself being creative while reading and writing God's Word. The process of bible quilting helped me to have such a peace I never expected.

I have texted pictures of the pages I've created multiple times to friends going through a difficult time as well. I have created pages with verses about parenting, marriage, humility, Holy Week, love, Advent, and so many more. My journal is my own work of art that has brought me closer to God and something that is constantly in progress, just like me.

During the 2021 Snowpocalypse, my daughters and I enjoyed being couped up spending time working on valentine pages together where we searched for verses about our hearts toward God and love. We hung them up as decorations around the house through February until we put them in our journals. I'm excited Dianna will be joining us at our Creativity Night on June 17 to host one of the breakout sessions for other women to be introduced to her ministry as well as strengthen their own relationship with God!
Learn more at:
What is a Bible Quilt Journal?