Spring Gathering RECAP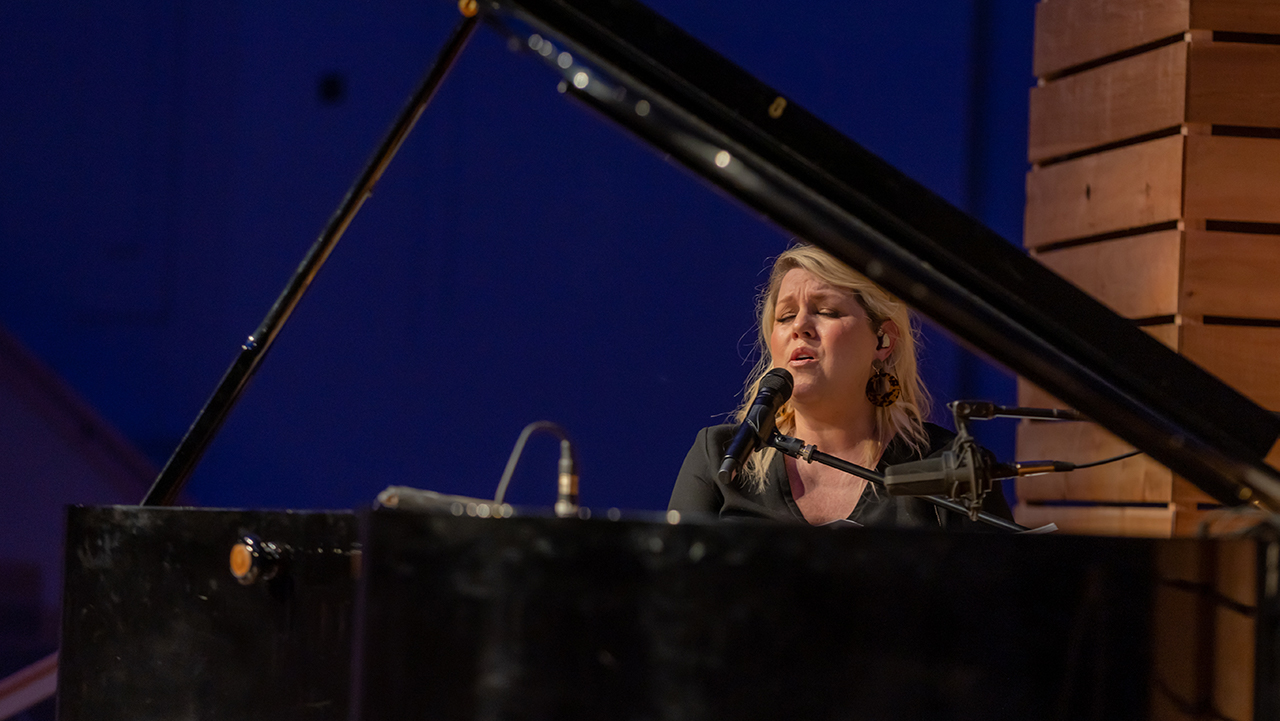 Mar 29, 2021

| by

Andrea Stephens




Women's Spring Gathering on Friday night, March 12, was a special night for Asbury women, along with hundreds from the Tulsa community. The theme Woven was taking from guest artist Nichole Nordemen's top selling CD, Woven and Spun. Nichole's singer/songwriting ability has won her numerous Dove Awards and she has been twice voted "Female Artist of the Year." Nichole moved to Tulsa ten years ago, her kids attend Metro Christian Academy, and she currently serves as Worship Arts Director at First UMC downtown.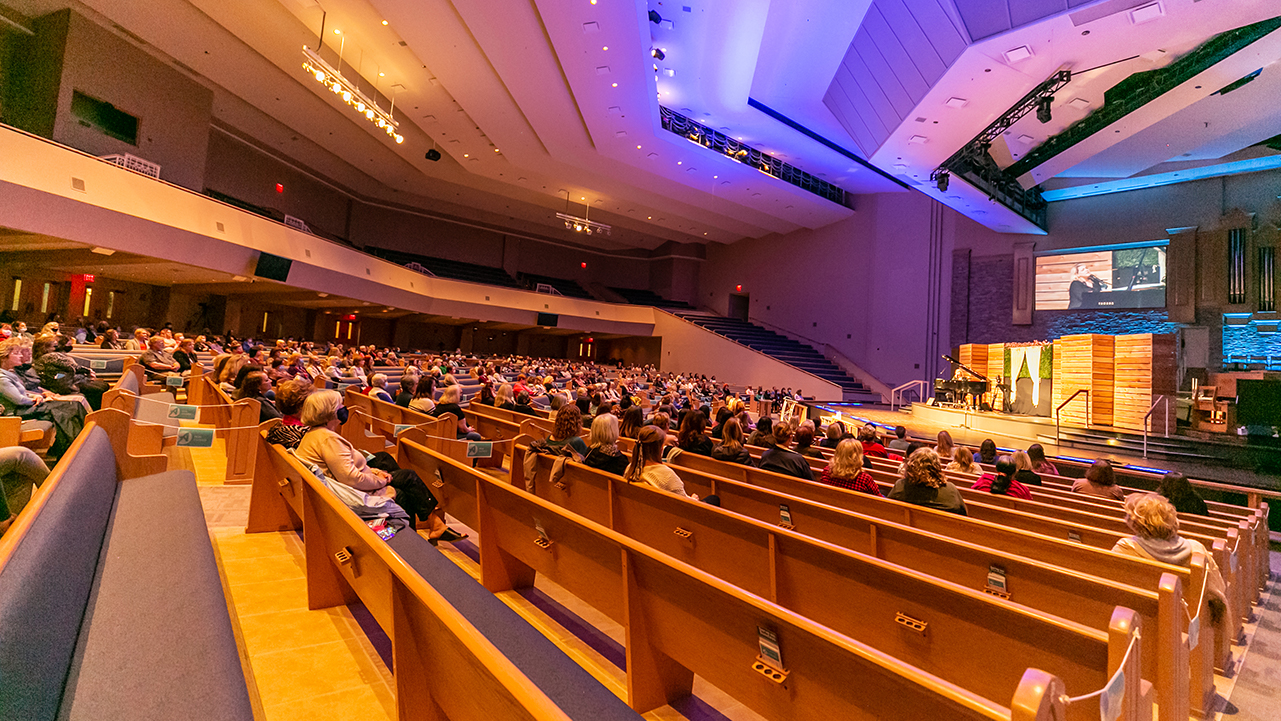 As the women arrived with boxes of cereal and jars of peanut butter to donate to Restore Hope, they were greeted by our team of volunteers and the macramé décor used on the stage set and photo booth created by the Asbury Events Team. It was fun to hear the chatter-level rise as women filled every other pew and prepared themselves for a true girl's night out. The display of giveaways, a highlight at our women's events since everyone loves to win a prize, lined the front railing of the sanctuary. Nichole donated her two books, Love Story and Slow Down, along with several CDs, and Asbury member, Teresa Goodnight, donated five facials from her new Hand & Stone Message and Facial Spa in Tulsa Hills. We also had restaurant and movie gift cards, treats from Nothing Bundt Cakes, and a matching mask and gloves set—just to name a few. Yet the grand prize was worth waiting until the end of the evening: A free gourmet cinnamon roll of your choice every month for a year from Cinnaholic and a mani/pedi from Lavish Salon (both at Tulsa Hills).
Naturally, the highlight of the evening was Nichole with her charming sense of humor and ability to speak to the heart. One person shared, "The evening with Nichole was AMAZING! Her voice was so beautiful, but it was her stories that touched my heart. So very thankful that Asbury put together such a great program—and for free so that everyone can enjoy them. It was truly a special evening. Thank you."
I appreciated that Nichole's focus was always on Jesus and what He was doing in her life.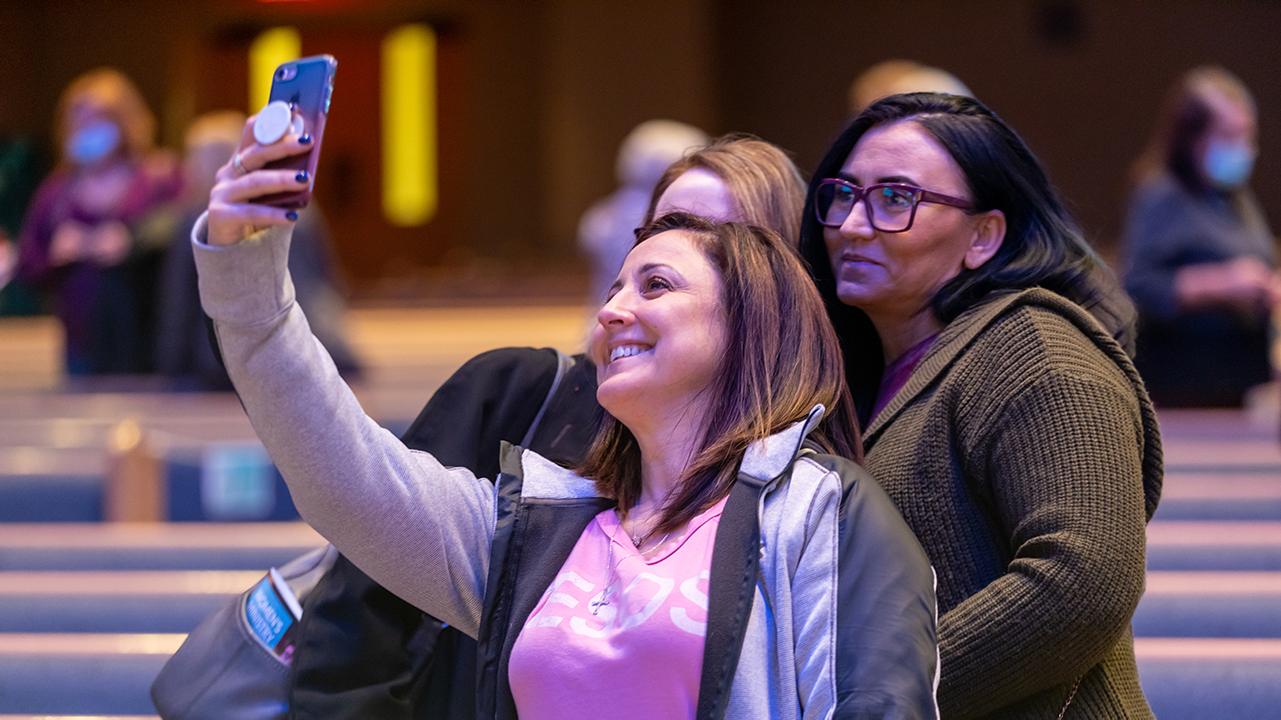 Two of my favorites were the songs Holy and Legacy. Holy speaks of how we tend to go our own way, but all God wants is us, on our knees, worshipping Him and realizing that He is all that matters in the long run. Legacy is about how the temporary trappings of this world try to keep us from investing in things with eternal value—the things most important to be remembered for in the future. She poses the questions, "How will they remember me? Did I choose to love? Did I point to You enough?" Wonderful questions for us to ponder.
Slow Down, both a book and song title, ministered to many of the busy moms who are amazed at how fast kids grow up, eventually claiming their independence. The plea for them to slow down is mixed with a mom's heart for their kids to know that she is their biggest fan.
Speaking of this song, one mom said, "The song where she had the video of the different kids growing from stage to stage was a tearjerker. I miss the days of little hands wrapped around my finger and cheering them on at T-Ball."