Take Time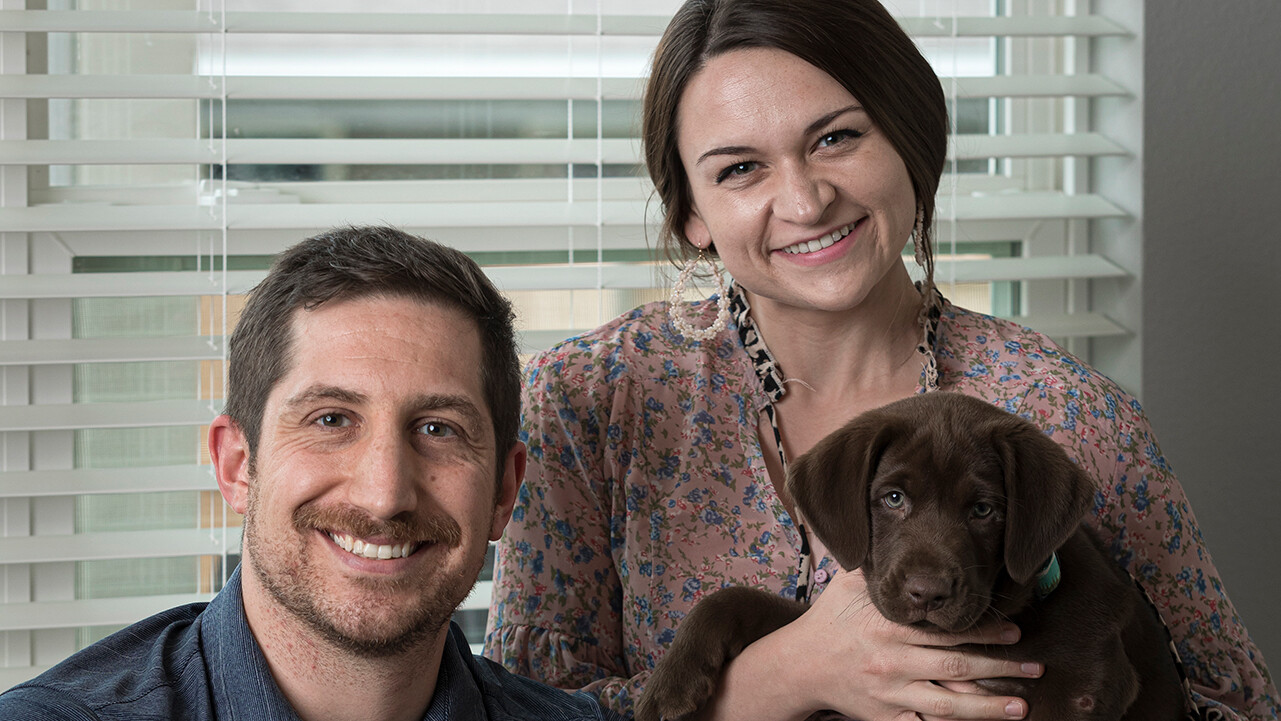 by
Tracy LeGrand
Often the most important decisions we make in life require the most prayer and consideration before we make them. That was definitely the case for Travis Eden this past spring as he was taking steps to become a member of Asbury.
Travis is the husband of Kylee Eden, one of Asbury's Modern Worship Leaders. The couple settled down in the Tulsa area after getting married in September 2020. Travis is originally from Northwest Arkansas and was heavily involved in Reach Church, located in Centerton, AR before getting plugged in at Asbury.
In the beginning of their relationship, Travis traveled back and forth between Reach and Asbury. After praying, speaking with mentors and having conversations with his wife, Travis officially became an active Asbury member this past spring. "Getting plugged in and being in an environment where we could be most fruitful was the focus of the conversations we were having," Travis said. "We started praying about it and what meant a lot to me was the hospitality and the love and the kindness Asbury members showed to me. That was very important and good to see. It showed the heart of Asbury."
Travis grew up in church his entire life, but became serious about seeking the Lord during his college years. However, his main turning point came after college, when Lead Pastor Bryan See of Reach Church reached out to him. "He invited me to a discipleship class called 'The Journey' and was asking if I was interested in joining. I joined and went through that eight-or nine-month program and that really just changed my life forever,"
Travis said. "It taught me that you don't just read the Bible for a story, but actually put yourself in the Bible and see how you would react and respond, and how you can apply that to your life now."
After being heavily impacted by the discipleship class, Travis then assisted Pastor See in leading it the next year and was able to help guide his brother through the program. The following year, Travis led the discipleship program on his own and helped guide his dad through the program as well. "Reach Church has meant so much to me in regards to what Bryan [Pastor See] did by reaching out to me and mentoring me."
Because of his deep connection to the church, Travis took his transition of membership quite seriously and approached it with much consideration. Since becoming a member, Travis has already started taking steps to be more involved in Asbury. "I'm continuing to seek God and put myself out there," he said. "My relationship with Asbury and the people now is a good one. They're pouring Christ's love into everybody and into me. It makes you want to pour Christ's love out to others." Travis said the most important thing he's learned is that getting wrapped up in constant work for the kingdom is not the most important aspect of Christianity. The most important thing you can do is simply be with Jesus. "We can get really busy doing all of these tasks and we miss out on the true focus, which is being in the presence of Jesus," he said.
For anyone considering moving their membership to Asbury, Travis said it's good to question the decision and take time to pray. "I think that's wise, not to just jump into a decision.
Take time to truly seek God and pray and see where the Holy Spirit guides you," he said. "Ask God to open doors and reveal things to you if that's needed." Travis is grateful to the congregation and leadership within Asbury and is looking forward to his future involvement in the church.