The Last Prepare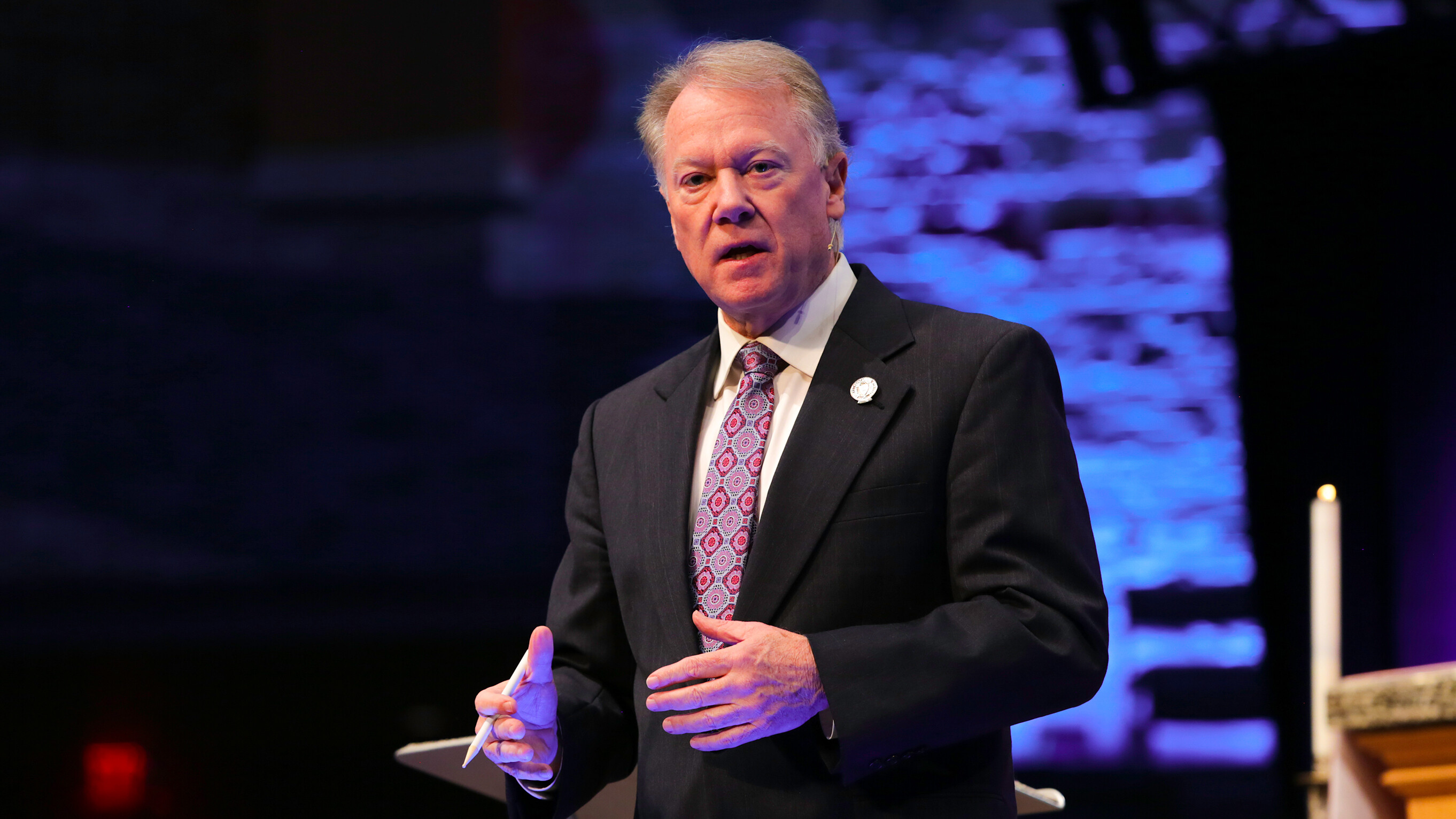 by
Tom Harrison
Ambivalence describes how I feel as I write my final "Prepare." If I did not have something meaningful in ministry to look forward to, I would be depressed. I love the ministry. It's all I've known since the day after I graduated from high school and served in youth ministry in Marlow, Collinsville, and West Tulsa for four years. Between 1979-1993, Dana and I served United Methodist Churches in Vici/Lenora, Sallisaw, and Sunny Lane in Del City. We were talking last night about how blessed we were to have been in these places. None of them were "plum" appointments, but we loved the people and they helped us so much in so many ways. Those 14 years scripted us in a deep and heartfelt way.
We felt ambivalent when we moved from Sunny Lane because we loved the people. The worship attendance virtually doubled in our time there. Our kids had friends there and couldn't understand why we had to move. I've said I've been terrified in ministry twice. The first terror was when we were driving to Vici in June of 1979, and it dawned on me that I would be THE pastor. The second time of terror (which lasted a lot longer) was my 1993 appointment to Asbury. I was following Moses (they called him "Bill Mason"). Moses didn't leave. He stayed. And I am so grateful he did.
Our text this week is Paul's conclusion to my favorite book in the Bible, "Philippians." He gives thanks for the special bond he has with the church in Philippi. He served other churches (Ephesus, Corinth, Thessalonica, etc.), but the Philippians released joy in him. He was so grateful for their generous support of him.
Dana and I cannot possibly begin to tell you how meaningful these 29 years with you have been. While I know I could have done better in so many ways, as I look back, I'm most grateful for your kindness to me when I was 38, and how that kindness has continued throughout these years. The Lord has blessed Asbury. We feel so honored to have been linked with you in ministry here. Thank you so much!
I am NOT ambivalent about our future. I'm 100% in support of Andrew Forrest. Just as Moses was my biggest supporter: I want to be that for Andrew and Elaine. And I am so grateful, too, for my partner in "Churchcraft," Stephanie Hurd, and that we have a future in the Development Center (you'll LOVE this place—I can hardly wait for you to see it on Sunday). We will mentor pastors and take them to the Holy Land. The Lord willing, I will continue leading trips—and would love to have you go with me (contact Sandie Tomlinson: to get your name on the list).
So, Asbury, thank you for sharing in ministry with us all these years. One last time let me say,
"see you Sunday,"


Tom Harrison
Senior Pastor
Our readings this week:
Monday: Philippians 4:14-23
Tuesday: 2 Corinthians 8:1-15
Wednesday: 2 Corinthians 8:16-24
Thursday: 2 Corinthians 9:1-8
Friday: 1 Thessalonians 2:1-12
Saturday: 2 Timothy 3:10-17
Sunday: Philippians 4:14-23