The Widow & the Scribes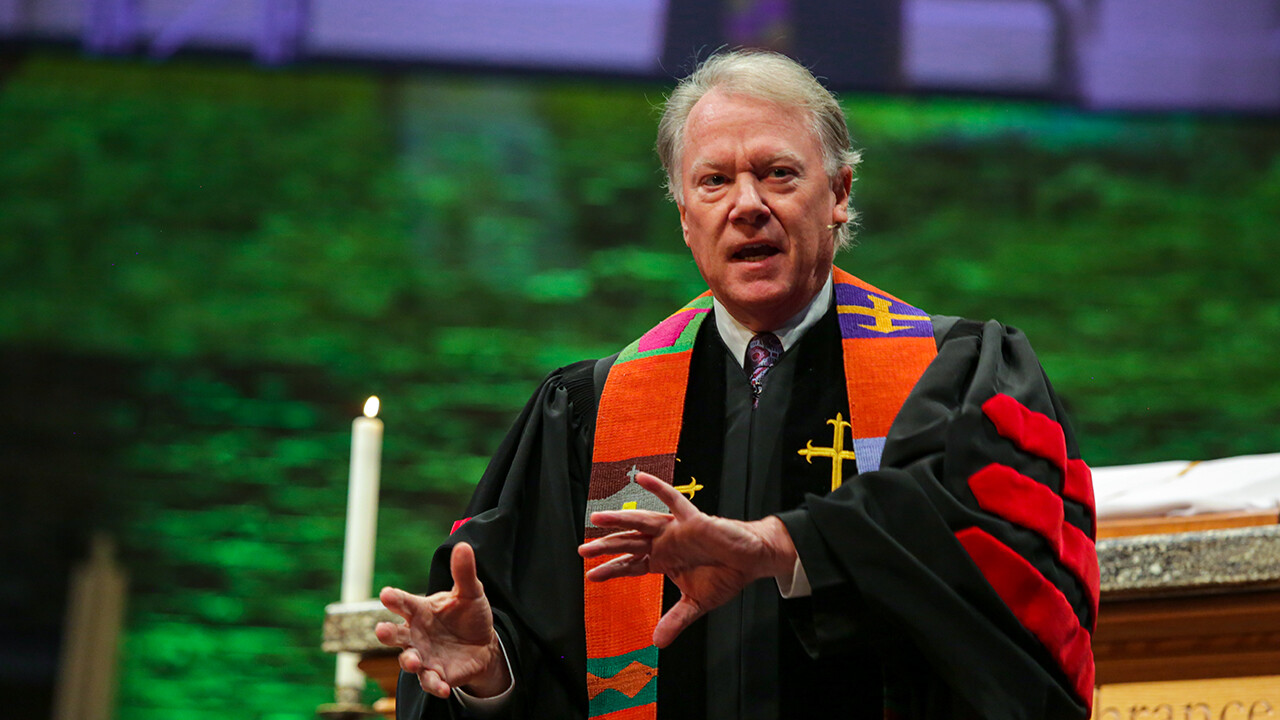 by
Tom Harrison
Advent is coming! When you enter our building, you will see and smell the beautiful spirit of Advent at Asbury. Perceptions Volume XX (the best one yet!) arrives Friday. Dr. Tennent, the President of Asbury Theological Seminary, will confer a special honor on us this Sunday.
This coming Monday night at 7 pm at First Baptist Church in NORTH TULSA (1414 N. Greenwood). We will participate with six other local congregations in our joint Thanksgiving service. This Church is the only one Dr. Martin Luther King, Jr., ever spoke at in Tulsa.
On our final Sunday before Advent, our message is about the impact of "Christ, The Second Adam." The Apostle Paul describes in Romans 5:12-21 the contrast between the two Adams. Advent sermon journals are available at no charge. We invite you, if you've not done so already, to complete and return your 2022 financial commitment card to Asbury.
Our readings this week relate to last week's message on "The Widow and the Scribes." Note in your readings how money can be used as a source of good and for the kingdom of God, or as a source of mischief in the kingdom of self. Acts 4:32-37 is a beautiful text about generosity, grace, testimony, and care for others. Acts 5:1 begins with the word, "But…" We are introduced to the tragic couple, Ananias and Saphira. Generous vs. grabby. It truly is more blessed to give than to receive.
Here are your texts:
Monday: 2 Samuel 24:18-25
Tuesday: Acts 4:32-37
Wednesday: 2 Corinthians 8:1-7
Thursday: 2 Corinthians 8:8-15
Friday: Philippians 4:10-20
Saturday: James 1:26-27
Sunday: Romans 5:12-21
See you Sunday,




Tom Harrison
Senior Pastor