Training Up Your Child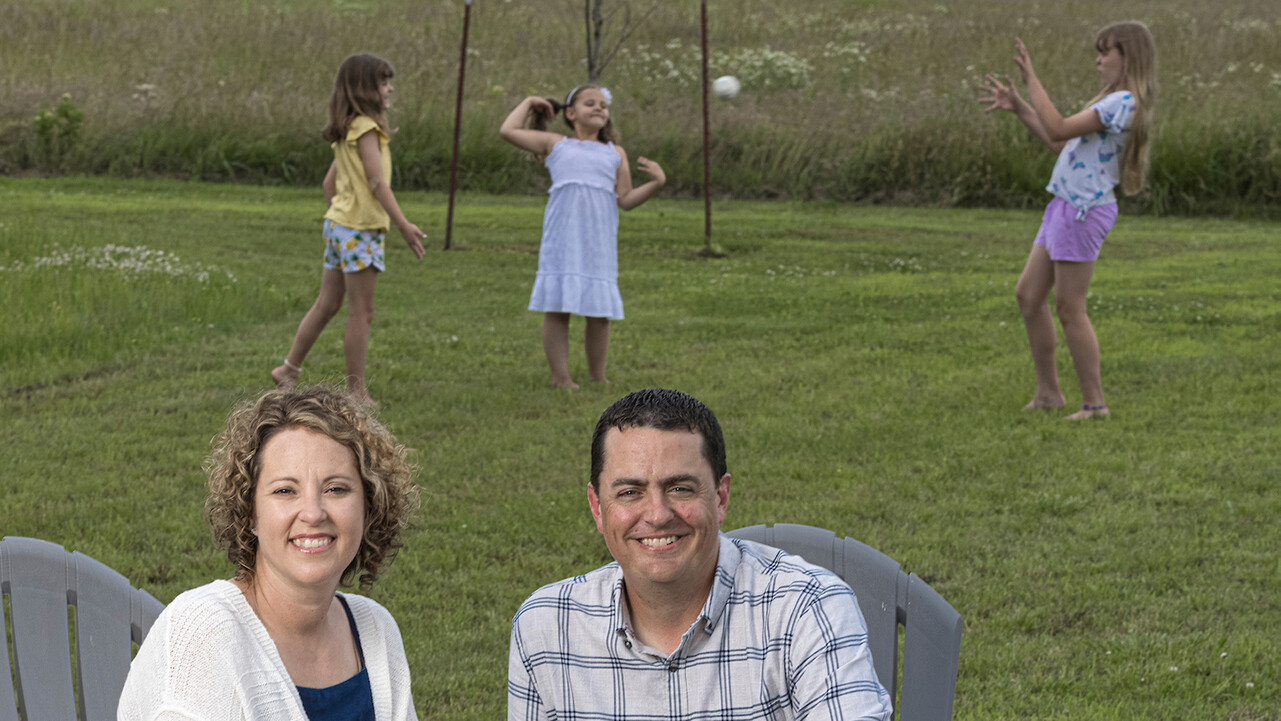 by
Tracy LeGrand
Supporting other parents and working together with each other and other parents to strengthen their families in God's grace is a way Chad and LaDonna Whisman serve Jesus, their family and their church. The newly formed community Parents of Kids is a Sunday school for those with younger children in which the Whismans are members.
"We were looking for community and we heard about this one starting up and thought it seemed like a good one to be involved in and it really has," says Chad. "We have three daughters in different stages. Finnley is 11; Harper is 9; and Darcy is 7."
"There were several established communities with large memberships and that made us a little nervous and so this one, being new—helped with that," says LaDonna.
For the Whismans, a group centered on families with small children and based on the curriculum of AsburyKids is a great fit for them in part, Chad says, "because with the curriculum, we get literature every week and can answer their questions."
There are currently fewer than a dozen attending the new community and plans are to keep the group small enough to be close-knit. Goals for the still-new community include being a closer-knit group of parents, "where you can share the ups and downs of life with your kids," he says. "A lot of us have children in that same age range, going through the same things. It's an open forum where parents can share."
"Sometimes, we discuss in class how at times we feel like the responsibility is on the church to introduce the faith to your child," says Chad. "But in community, we are proactive as parents so we felt as a community that we wanted to take a proactive approach and basically introduce our kids to the faith and Jesus in the home, not just the church. As a family following the AsburyKids curriculum now, we follow the Bible verse every month they are taught to memorize and that will be the key concept for the month."
The Whismans encourage other parents to find their community whether or not it's Parents of Kids or another group.
"Just come and try it," says Chad. "You'll find commonality with other parents. You might think 'oh this is just our kids' but when you really talk to other parents and find support, you'll find they're dealing with the same things. So just come and try and see if it's a good fit. There are two Parents With Kids communities and we attend the 9:30 am; there is the 11 am community, as well." A particular Bible verse helps the Whismans in their journey as parents and Ladonna quotes Proverbs 22, verse 6: "Train your child up in the ways he should go and when he is old he shall not depart from it."