Walking the Walk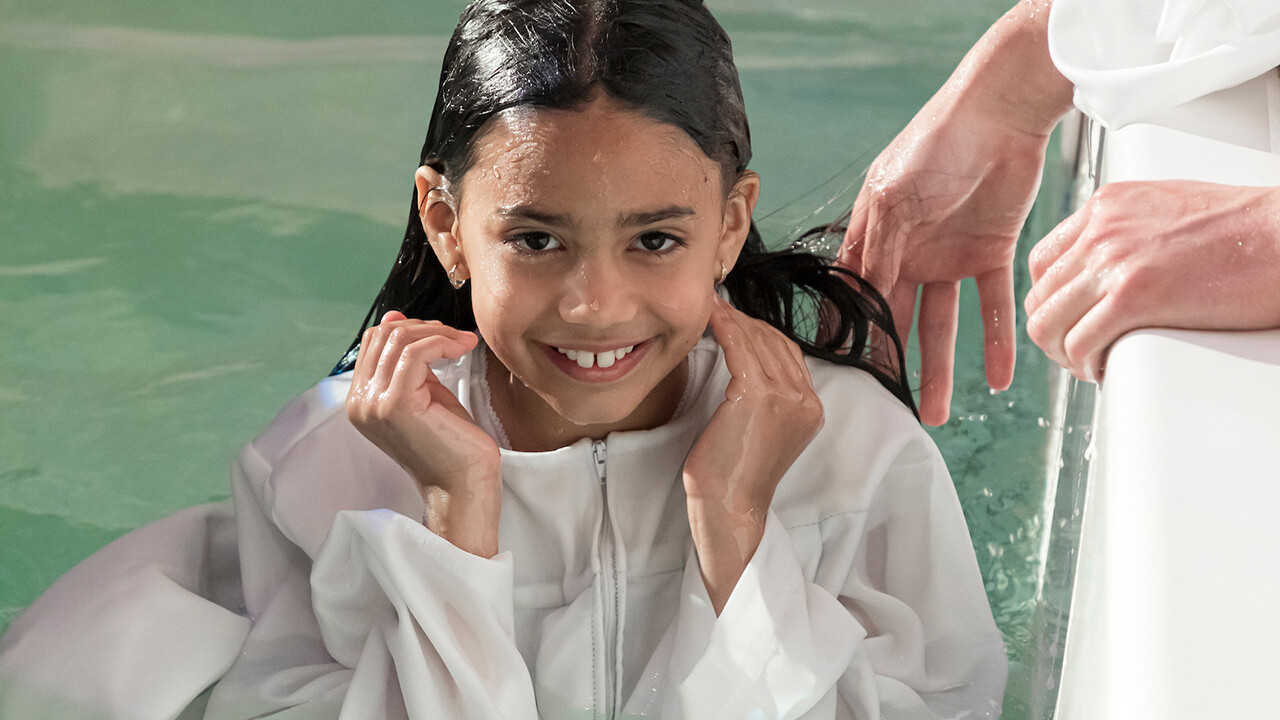 by
Kyle Salomon
Syri Kennah Ramkaran is only 8-years-old, but in many ways she is setting examples of how to walk the Christian walk. Young Syri has had to endure the pain of losing a parent early in life with the passing of her father, but she has not let anything stop her from devoting her life constantly chasing after her Lord and Savior Jesus Christ.
Syri was baptized in May at Asbury by Pastor John Vick. Syri made the decision it was time to get baptized after a year of talking with her family about it.
"She came to me and said she was ready," Syri's mother, Britney Langston Ramkaran, said. "She fully understood what it symbolizes and said she wanted to do it because she had learned a lot about it, and she wants to be like Jesus. She was so excited she was going to be baptized, she told as many people as she could beforehand."
Syri, who loves going to church, attending Vacation Bible School and telling people about Jesus, said being baptized was amazing. "I was so excited and happy because I know how special it is," Syri said.
Syri was so thrilled going into her Baptism and afterwards when her schoolteacher allowed her to show the video of her being baptized to her classmates.
Britney said she was happy Pastor John was the one who baptized her daughter. "We knew Pastor Vick because he had preached at my grandma's funeral," Britney said.
"He was awesome with Syri. He made sure she understood what it meant to be baptized and he let her ask as many questions as she wanted. He answered every question and was just so patient and kind."
"I loved every second of it," Pastor John said. "After she got to tell her story, she asked questions about everything. It was precious. My favorite question was when she asked if you had to be smart to get baptized. It was such a sweet question, meeting and of course, the morning of the baptism was great."
Britney added that Syri has taught her so much and made her a better person and a better Christian. "I am excited about being baptized and being a Christian because that means one day I will get to go to Heaven and see my daddy and my nanna," Syri said.