Worried About the Future Our Children Will Inherit?
by
Andrew Forrest
Worried about the future? Concerned about the world your kids or grandkids or nieces or nephews will inherit?
Today's Scripture passage always replaces that worry in me with bold hope. Scroll down for more.
OUR GENESIS KICKOFF BIBLE STUDY IS TOMORROW, AUGUST 17, 6:30 pm. I am SO FIRED UP ABOUT THIS.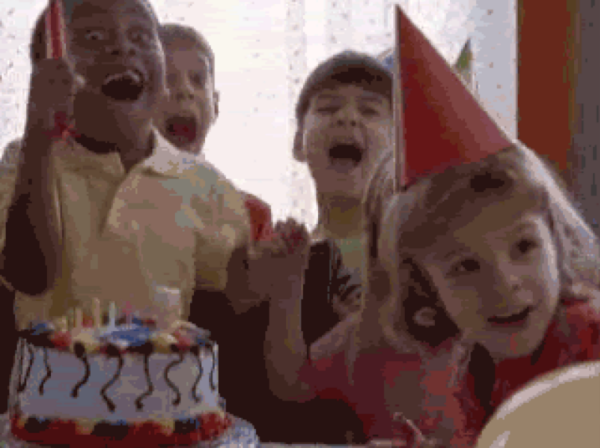 Note that we've CHANGED THE LOCATION from the Chapel to the Sanctuary. Please don't let me down and leave the room half-full!
Get ready,
Andrew Forrest
Senior Pastor
---
Some of My Favorite Scripture Passages
Starting Monday, August 22, we will begin our fall reading plan through the Book of Genesis. Until then, each weekday in my first three weeks at Asbury, I'm sending out a Scripture reading passage for the day, both to introduce myself and to give you something to talk over in your studies and groups.
Monday (8/1): Mark 1:35
Tuesday (8/2): John 16:33
Wednesday (8/3): 1 Kings 19:18
Thursday (8/4): 1 Samuel 14:1-14
Friday (8/5): Matthew 6:25-34
Monday (8/8): John 21
Tuesday (8/9): Psalm 1
Wednesday (8/10): Mark 5:21-43
Thursday (8/11): John 1
Friday (8/12): Revelation 21-22
Monday (8/15): Mark 4:30-32
Tuesday (8/16): Jeremiah 29:1-14
Wednesday (8/17) Ephesians 6:10-20
Thursday (8/18): Romans 5:1-11
Friday (8/19): Acts 4:1-31
---
Today's Scripture Reading
Jeremiah 29:1-14
29 These are the words of the letter that Jeremiah the prophet sent from Jerusalem to the surviving elders of the exiles, and to the priests, the prophets, and all the people, whom Nebuchadnezzar had taken into exile from Jerusalem to Babylon. 2 This was after King Jeconiah and the queen mother, the eunuchs, the officials of Judah and Jerusalem, the craftsmen, and the metal workers had departed from Jerusalem. 3 The letter was sent by the hand of Elasah the son of Shaphan and Gemariah the son of Hilkiah, whom Zedekiah king of Judah sent to Babylon to Nebuchadnezzar king of Babylon. It said: 4 "Thus says the Lord of hosts, the God of Israel, to all the exiles whom I have sent into exile from Jerusalem to Babylon: 5 Build houses and live in them; plant gardens and eat their produce. 6 Take wives and have sons and daughters; take wives for your sons, and give your daughters in marriage, that they may bear sons and daughters; multiply there, and do not decrease. 7 But seek the welfare of the city where I have sent you into exile, and pray to the Lord on its behalf, for in its welfare you will find your welfare. 8 For thus says the Lord of hosts, the God of Israel: Do not let your prophets and your diviners who are among you deceive you, and do not listen to the dreams that they dream, 9 for it is a lie that they are prophesying to you in my name; I did not send them, declares the Lord.
10 "For thus says the Lord: When seventy years are completed for Babylon, I will visit you, and I will fulfill to you my promise and bring you back to this place. 11 For I know the plans I have for you, declares the Lord, plans for welfare and not for evil, to give you a future and a hope. 12 Then you will call upon me and come and pray to me, and I will hear you. 13 You will seek me and find me, when you seek me with all your heart. 14 I will be found by you, declares the Lord, and I will restore your fortunes and gather you from all the nations and all the places where I have driven you, declares the Lord, and I will bring you back to the place from which I sent you into exile.
---

Some historical background to this passage:
In 586 B.C. the Babylonians ransacked Jerusalem, razed the Temple and carried off the best and brightest of Israelite society into captivity in Babylon. There were religious leaders who then told the exiles that everything would be fine and that they'd be back home quickly. But, speaking through the prophet Jeremiah, the Lord tells the exiles—through a letter Jeremiah sends to them—that:
They will be in captivity for 70 years—there is no shortcut, and they will have to persevere--
But there is still hope, and they should plan for the future!
You can imagine the tremendous temptation that the exiles faced to either a false optimism or a crushing despair, but God's word to the exiles is neither one nor the other; instead, the Lord tells the exiles to expect trouble but live in active hope.
As long as the Lord is still causing children to be born on this planet, he's not through with us yet. There is work to do.
It's time to build!