At AsburyKids, we are proud to "think Orange!"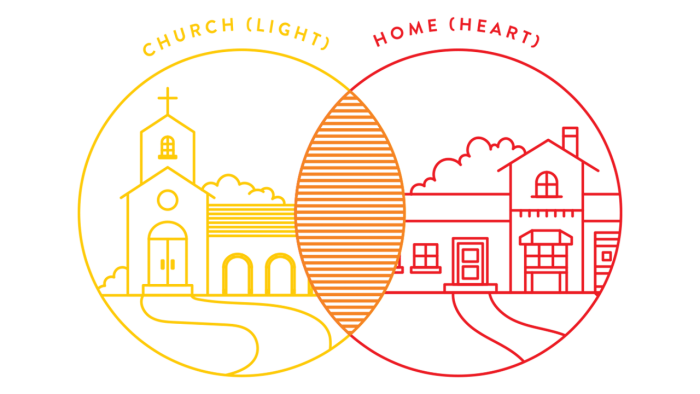 We think that the two most powerful influences on Earth are the church and the family. God designed the church to shine the light of Jesus and the family to nurture the hearts of children. So, what happens if we combine these two influences…… to mix the yellow light of the church and the red heart of the family?
If you said, "orange," you are correct! Our discipleship goal and the "Think Orange" movement is to combine these two influences (the church and the family), in order to reach children to be followers of Jesus. If Asbury and your family believe, teach and speak the same things, we will make a far greater impact!
How do we do this at AsburyKids? As part of our lifelong discipleship model, we teach kids to understand Scripture is primary to growing their personal relationship with Jesus. Scripture is at the heart of everything we do with our worship, Bible stories, crafts, small groups and big group time. Yet, we understand we only have limited hours during the week with your children. That's where you – parents – come in! We can't truly "Think Orange" without you. With the help of our dedicated staff and volunteers, along with Think Orange's resources, we will make sure you know what is happening in your child's classroom and how you can also take the spiritual lead at home.