I Can Do All Things Through Him
Series: Philippians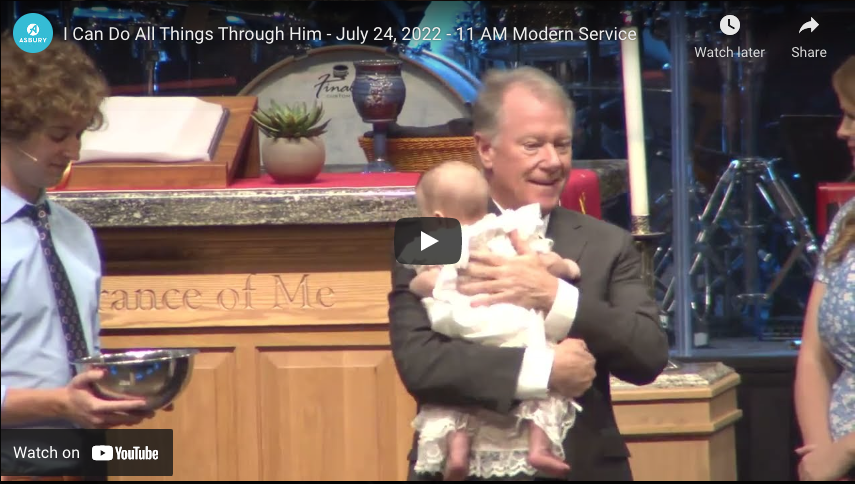 This is one of my favorite passages in the entire Bible. I've quoted it since I was a teenager. We see Paul's gratitude and joy "in the Lord" for the response of his friends in Philippi. I'm not a tattoo guy but verse 11 (contentment) and verse 13 (I can do all things…) would meet my approval.
Johnny Cash sang, "I've been everywhere, man." Paul could have said, "I've suffered everywhere, man." His suffering starts in Acts 9 and doesn't end until he dies. He suffered in Damascus, Jerusalem, Antioch, Iconium, Lystra, Thessalonica, Berea, Corinth, Philippi and Ephesus. He was executed in Rome. As he wrote in 2 Corinthians 11:24-28: "Five times I received at the hands of the Jews the forty lashes less one. Three times I was beaten with rods. Once I was stoned. Three times I was shipwrecked; a night and a day I was adrift at sea; on frequent journeys, in danger from rivers, danger from robbers, danger from my own people, danger from Gentiles, danger in the city, danger in the wilderness, danger at sea, danger from false brothers; in toil and hardship, through many a sleepless night, in hunger and thirst, often without food, in cold and exposure." Paul didn't exactly have it easy. His prayers didn't go as he requested when he asked the Lord to remove "the thorn" from him (2 Corinthians 12:7-10). However, he remained joyful. This week we read he learned the secret of being content.
Our theme of the week, CONTENTMENT, is an acquired trait. Contentment is not our natural state. There will always be things to complain about, but we can learn contentment, too. While Paul was content, he also lived with a godly ambition. He wanted to accomplish great things.
Speaker: Tom Harrison
July 24, 2022
Sermon Notes
You can add your own personal sermon notes along the way. When you're finished, you'll be able to email or download your notes.