If God Is For Us...
Series: Romans 8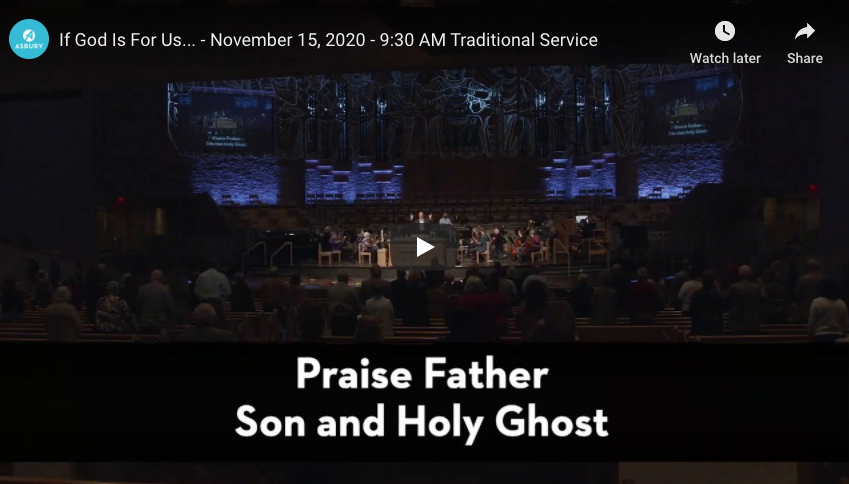 Our text this week is amazing. We could do an entire series on these five verses. Many believers cling to verse 28 in particular, "All things work together for good." That's essential. It can be hard to believe that such awful things can happen. I can tell stories about some. I'm sure you can, too.

The key to a productive Christian life is the Holy Spirit. He helps us in our weakness. He prays for us with incredible depth. He searches our hearts and produces the mind of Christ within us. He transforms and conforms us into a follower of Jesus. He helps us live into the center of God's will. He calls us in accordance with His purpose.

Our favorite part of verse 28, "All things work together for good," is sandwiched between two other clauses: FOR THOSE WHO LOVE GOD and FOR THOSE WHO ARE CALLED ACCORDING TO HIS PURPOSE. To win, I must be on the right ("winning") team. If I choose not to be on that team, those promises ("all things work together for good") may not apply. Remember WHO is in charge: God. Remember He justifies us through our faith.
Speaker: John Vick
November 15, 2020
Sermon Notes
You can add your own personal sermon notes along the way. When you're finished, you'll be able to email or download your notes.