Making All Things New
Series: The Magnificent Story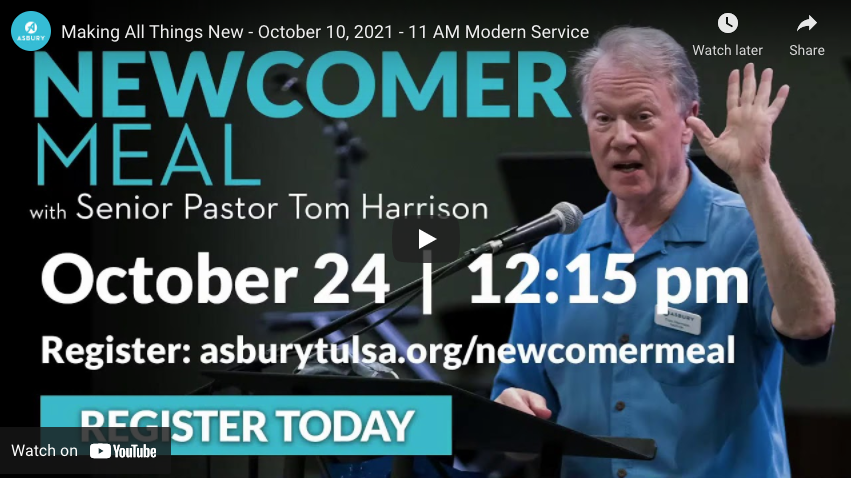 We cover chapter 8 this week in "The Magnificent Story."
"Eschatology" comes from a Greek word that describes the end times. I've been amazed in ministry how so many Christians obsess over the return of Jesus. I have a 1998 book with a wonderful title, "The Last Days are Here Again." It was addressing the terror Christians had about "Y2K" and the year 2,000. Speculation about Jesus' return has been rampant throughout church history even though Jesus said, "But concerning that day or that hour, no one knows, not even the angels in heaven, nor the Son, but only the Father. Be on guard, keep awake. For you do not know when the time will come." (Mark 13:32-33) When people get into debates about the end times with charts, maps, and explanations, I want to say two things: First, "What part of 'no one knows' do you not understand?" Second, "Be on guard, keep awake." There is work for us to do. Speculation is not our worry or our work. The Father will take care of that!
Jim has a wonderful treatment on the end times. Please read his insights on the "rapture." John Wesley never heard of the rapture theory. He died in 1791. John Darby came up with the theory in 1830. Paul told the Thessalonians about the end times and concluded with this line: "Therefore encourage one another and build one another up, just as you are doing." (1 Thessalonians 5:11) In other words, have a calm, non-anxious presence.
Speaker: Jim Smith
October 10, 2021
Sermon Notes
You can add your own personal sermon notes along the way. When you're finished, you'll be able to email or download your notes.