The Best Man Ever
Series: The Best Ever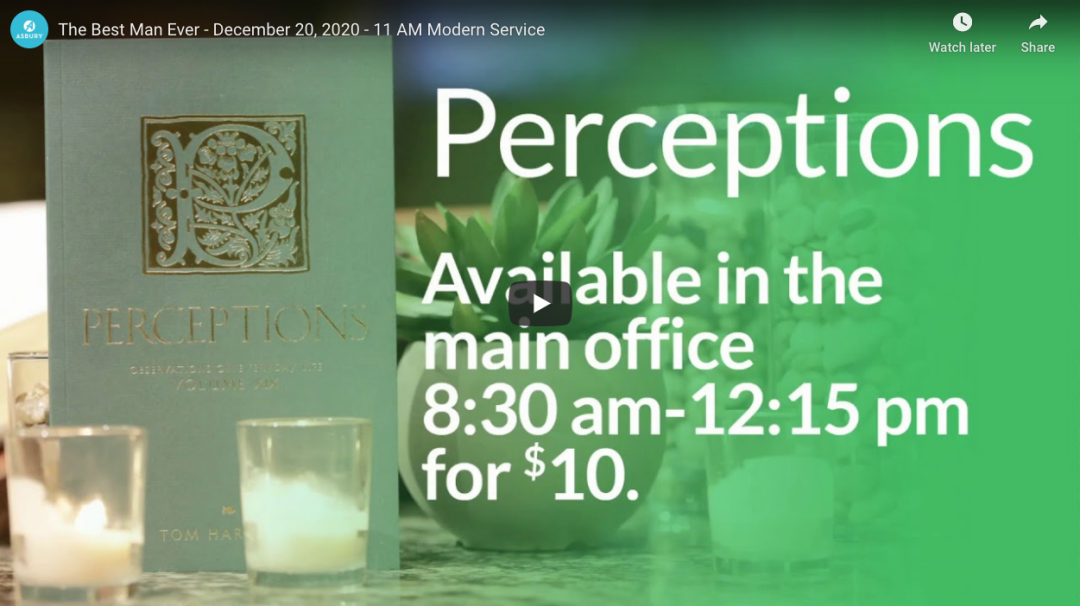 Our daily readings this week tell about Jesus' cousin, John the Baptizer. Both have dramatic birth narratives. John lived a godly and influential life. Jesus claimed nobody had ever been greater than John (Matthew 11:11). John stirred things up before the Messiah arrived. Several images of John describe his rugged appearance and his effective preaching. He had his own disciples, but he insisted he was the best man at the wedding. He prepared the way for the groom. John knew his identity. He played his role well. He was the epitome of Asbury's first staff core behavior "Confident Humility." While John had doubts when thrown into prison, and though he lost his life, he lived in obedience to the Lord.
Our memory verse is, "He must increase, but I must decrease" (verse 30). It is simple to quote but hard to apply. Leonard Bernstein, a phenomenal orchestra conductor, was asked what he thought was the most difficult instrument to play. He answered, "The second fiddle. I can get plenty of first violinists, but to find someone who can play the second fiddle with enthusiasm—that's a problem…" John was not only the best man for Jesus; Jesus said John was THE best man. Yet, Jesus also said the one who is the least in the kingdom of heaven is greater than John (Matthew 11:11).
Speaker: Tom Harrison
December 20, 2020
Sermon Notes
You can add your own personal sermon notes along the way. When you're finished, you'll be able to email or download your notes.