The Magnificent (Not Shrunken) Story
Series: The Magnificent Story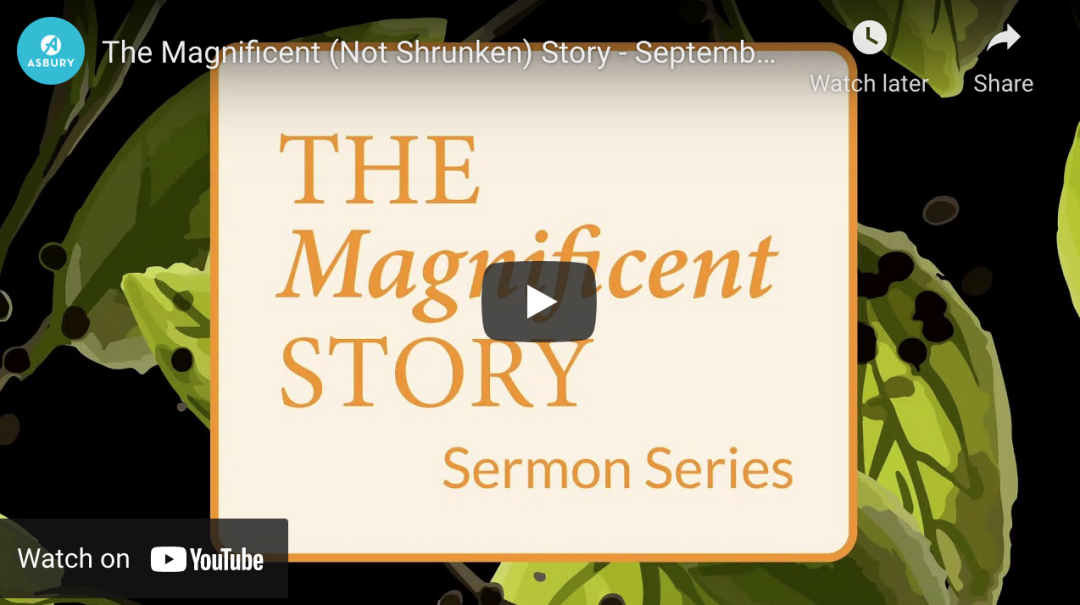 "The Magnificent Story" is about Jesus. We cover chapters 1 AND 2 this week. A few synonyms of "magnificent" include "wonderful, splendid, glorious, brilliant, stunning, grand, marvelous, and superb." People came to Jesus in physical, emotional, relational, and spiritual brokenness and pain. For many reasons they were living with shrunken narratives. Romans 3:23 says we all have sinned and fallen short of God's glory. Our stories have been shrunken because of sin. We need to be redeemed. Our stories and our understanding of the gospel need to be enlarged. Jesus constantly amazed people with His healing and teaching ministry. This entire study is about trading our shrunken stories to finding new life in Him.
Jesus constantly invited and welcomed various people in: He LOVED children, women, lepers, demoniacs, tax collectors, outcasts, Samaritans, and all sorts of sinners (including the religious ones). Nobody had ever known a person like Jesus.
Note in our readings how people responded to Jesus' grace, love, and forgiveness. He was not mean or hateful. He did not boss or bully. He did not compromise compassion or Scripture. His story is one of beauty, goodness, and truth.
If you have not formed or joined a "Magnificent Story" small group, it is not too late. We can help. Invite a friend, too.
Speaker: Jim Smith
September 5, 2021
Sermon Notes
You can add your own personal sermon notes along the way. When you're finished, you'll be able to email or download your notes.