The Vineyard Workers
Series: Jesus The Contrarian
This is a crazy story! Who would pay someone a full day's wage for a one-hour shift? Why didn't the owner pay more to the people who did more work? Imagine living with the anxiety of not knowing if you could feed your family for the day. The laborers who got the job early knew they would receive a day's wage, but their gratitude turned to greed when the johnny-come-latelies arrived. Yet, the punch line in this story is, "Am I not allowed to do what I choose with what belongs to me? Or do you begrudge my generosity?"
This story is about grace. Grace is the hardest concept for the selfrighteous to swallow. We prefer earning God's favor by our virtue while refusing it to those beneath us. The Parable of the Prodigal Son is a crazy story, too. The father should have punished his wayward boy. It is easy to side with the older brother and think the dad is clueless. However, the father sees things in a different way: "And he said to him, 'Son, you are always with me, and all that is mine is yours. It was fitting to celebrate and be glad, for this your brother was dead, and is alive; he was lost, and is found.'"
Jesus is a contrarian. He is also generous. His generosity goes to those who need it. The longer I have been a Christian, the more I tend to be like a self-righteous Pharisee. After all, I am WORKING long hours in God's vineyard. How dare those slackers show up at the last moment and get the same wages. Contrary to human wisdom, Jesus is generous with grace. I do not deserve His grace, either. Furthermore, God is in control. Not me. The great reversal comes in verse 16: "So the last will be first, and the first last." Jesus will receive us no matter when—just as He told one of the criminals crucified with Him. However, those who wait until the last moment must live with anxiety and fear until then.
Speaker: Tom Harrison
October 31, 2021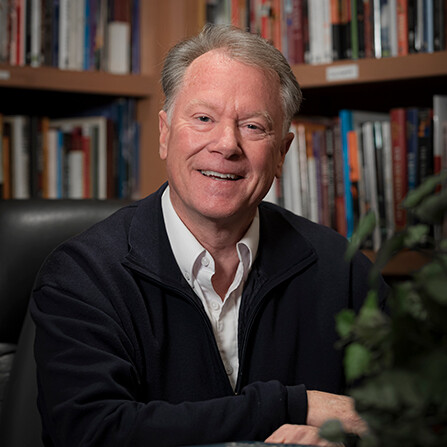 Tom Harrison
Senior Pastor
Sermon Notes
You can add your own personal sermon notes along the way. When you're finished, you'll be able to email or download your notes.