The Willing
Series: What's Essential?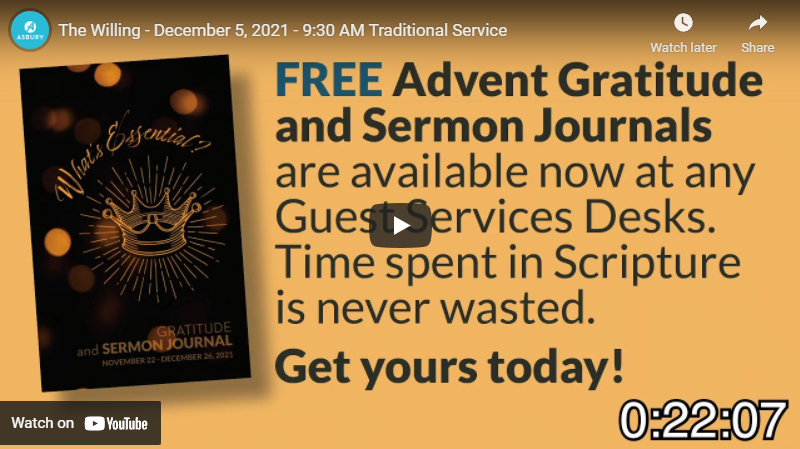 Mary is one of the greatest people in the Bible. We don't worship her, but let's not dismiss or ignore her, either. This young woman did not volunteer for such a major disruption to her life. The angelic announcement was shocking. She was not prepared to be the mother of the Messiah. She was "greatly troubled." She "tried to discern what sort of greeting this might be." The angel reassured her with what angels always tell people, "Do not be afraid." The angel's kind and favorable greeting helped her remain calm. Mary listened and asked, "How can this be?" After all, she was a virgin. The angel comforted her with the "Comforter," the Holy Spirit, "one called alongside to help."
Becoming a parent is disruptive. Having a baby, a calling or a major lifechange causes us to enter a discernment process. We must evaluate our choices. What used to be important may be less so now. Mary's relative, Elizabeth, experienced this too. Elizabeth's son, who became "John the Baptist," was Jesus' forerunner. Mary and Elizabeth became mothers for the first time, but even more so, they became vital to God's magnificent story.
An essentialist asks, "Where should I put my limited resources today?" Mary's response to the unbelievable news was one of faith and obedience. Verse 38 says it so well, "And Mary said, 'Behold, I am the servant of the Lord; let it be to me according to your word.'"
The Lord used a host of people to make it possible for Jesus to become flesh and blood and move into the neighborhood. He needed a family to birth, nurture, teach, and provide for Him. As such, Mary had a unique relationship with Him, and an essential role in Jesus' life. Mothers are to do that for their children. Mary is an amazing model. Because she was willing to be used by God, she answered with her own unique response. The kingdom of God is made of people willing to serve and follow Him.
Speaker: Tom Harrison
December 5, 2021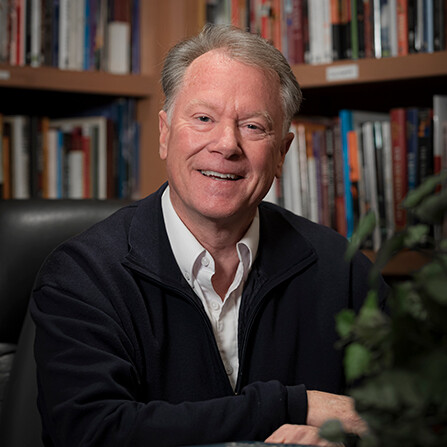 Tom Harrison
Senior Pastor
Sermon Notes
You can add your own personal sermon notes along the way. When you're finished, you'll be able to email or download your notes.