Your Future Story
Series: The Magnificent Story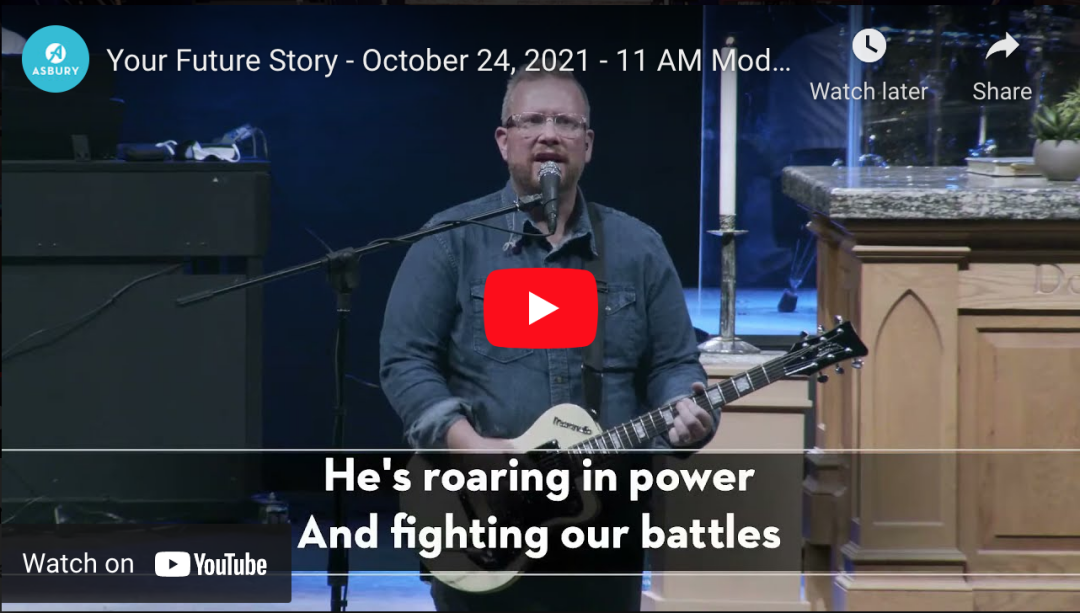 Asbury is pleased to welcome Dr. Ben Witherington III on Sunday. Dr. Witherington taught a class at our Asbury Theological Seminary satellite campus this week. One of his books, "Encounters with Jesus," is a creative narrative of people who met Jesus (similar to "The Chosen" TV series). It goes behind the plain account of the Gospels and tries to imagine what factors precipitated the crisis of those who met Jesus.
Ben will preach from Paul's marvelous text of encouragement to Christians who were suffering persecution. While suffering is part of the faith, Paul reminded the Corinthians of the goodness of God through Jesus. Paul uses startling images: "light out of darkness," "treasure in jars of clay," "surpassing power," and "afflicted." At the heart of this passage is the vital importance of the resurrection of Jesus. The Resurrection changes everything—including us and our future.
Paul warned Timothy that following Jesus was costly: "… indeed, all who desire to live a godly life in Christ Jesus will be persecuted." (2 Timothy 3:12) He repeatedly emphasized this. However, death (by any means) is not the end of the story. Those who trust in Jesus, the resurrected Lord, also share in His resurrection. Of all the reasons that Asbury's mission is Helping Others Follow Jesus, this one is vitally important. As is said, "Begin with the end in mind." No matter what else happens in life, our story ends with victory in Jesus
Speaker: Dr. Ben Witherington III
October 24, 2021
Sermon Notes
You can add your own personal sermon notes along the way. When you're finished, you'll be able to email or download your notes.