Spring Break Missions 2021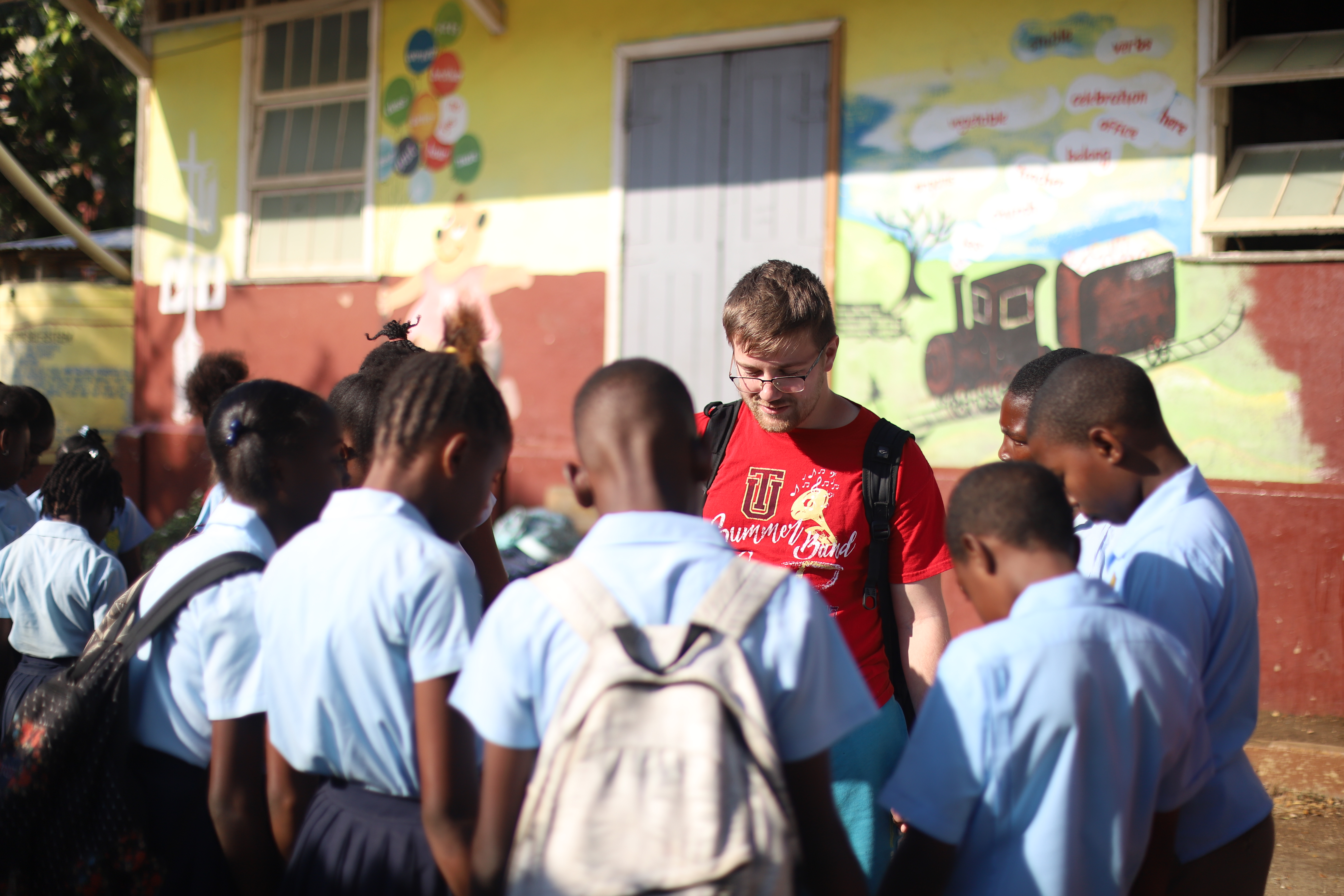 Calling all students 6th – 12th grades... we have an amazing spring break planned for you! Though we won't be able to do any international travel for Spring Break Missions this year, the following trips will help you grow closer to Jesus while having fun serving others. We can't wait to see all that God does through you and Spring Break Missions.
6th Grade – Tulsa, Oklahoma ($100) - The objective of this trip is to introduce students to God's heart for missions and where they can plug into God's bigger picture. We will do this by joining with Tulsa ministries already partnered with 2nd Saturday.
7th & 8th Grade – Beverly, Kentucky ($600) - Students and leaders will have the chance to plug into the work Red Bird Mission does in serving the rural poor. We will be doing home repairs including roofs, porches, ramps and interior improvement. We will be working on homes of the people in the region around Red Bird Mission. The objectives for this trip include exposing students to a wide variety of needs, learning to build relationships with new people, introducing them to construction projects in a mission setting, and strengthening their faith through service in God's Kingdom.
9th Grade – Memphis, Tennessee ($500) – The purpose of this trip is to expose students to neighborhoods affected by crime and violence and bring the love of Christ to the children in these areas. Asbury will partner with the amazing ministry Street Reach is already doing in Memphis. Students and leaders will impact children's lives by running backyard Bible clubs. They will also have other opportunities to serve the community.
10th & 11th Grade – Carolina's ($800) – We will be partner with Praying Pelican Missions to serve cities around North and South Carolina. Students will impact lives by participating in hurricane relief projects as well as partnering with other local organizations to serve through homeless ministry opportunities, evangelism and possible bible clubs. The hope of this trip is to combine all the experiences they have learned on their previous mission trips into one impactful week to grow God's Kingdom and these students!
12th Grade – Wasilla, Alaska ($1,000) - The purpose of this trip is to expose students to different cultures as well as to create an opportunity for their relationship with God to grow by sharing the Gospel and serving others. We have partnered with Praying Pelican Missions to serve the community in various outreach programs and construction projects.
Leaders - Many leaders are needed to make our Spring Break Mission trips successful. Your responsibilities will vary depending on the trip you are selected for, refer to leader info page in the registration for trip descriptions. This application does not guarantee a spot on any trip. You will be contacted to let you know if you've been selected for a trip. No payment is due until the selection is made (dates & costs vary per trip).
Financial Assistance
If you have a heart for mission and want to help others follow Jesus, we want to encourage you to participate in SBM. Financial hardship should not keep you from being a part of this Great Commission.
Apply for Financial Assistance