Spring Break Missions 2020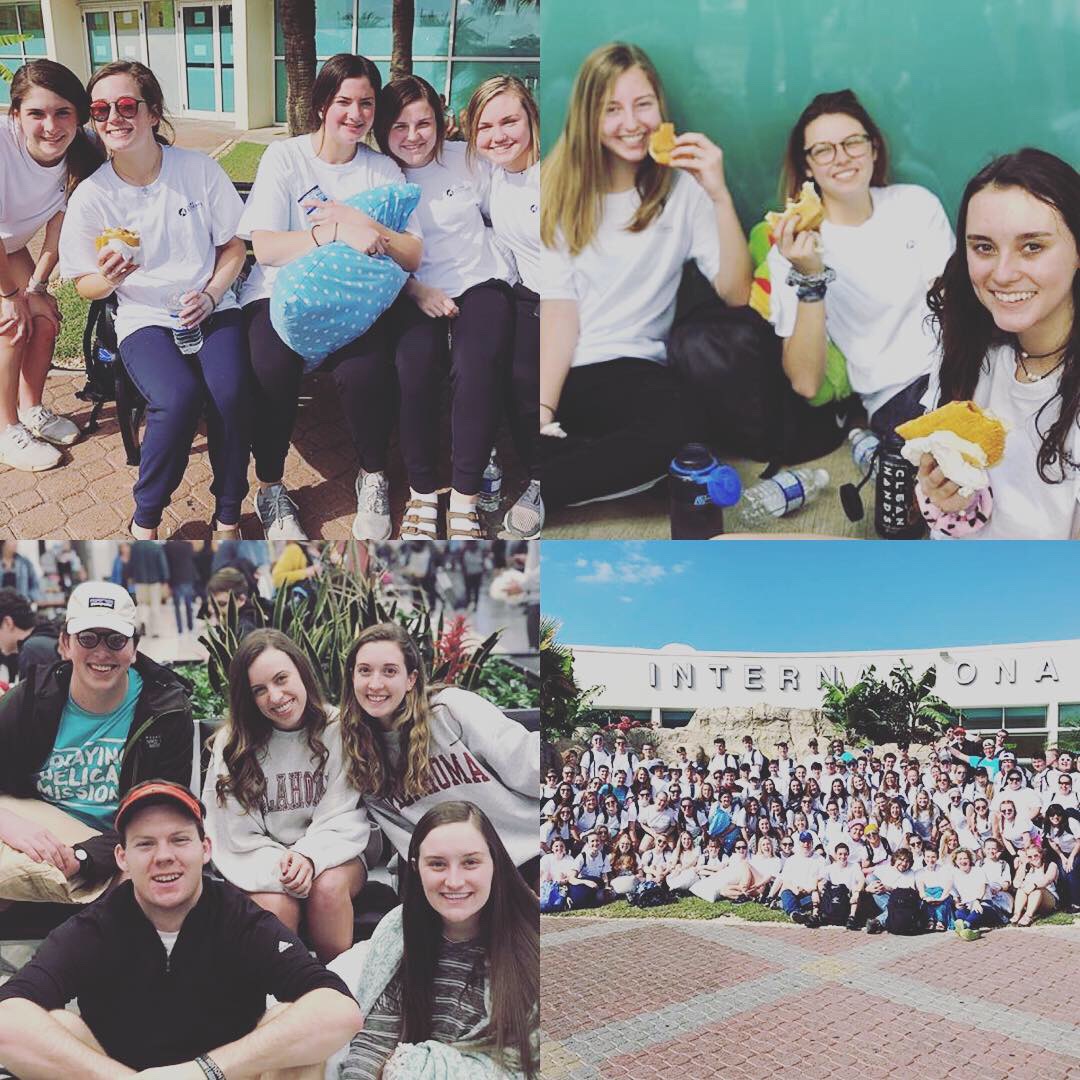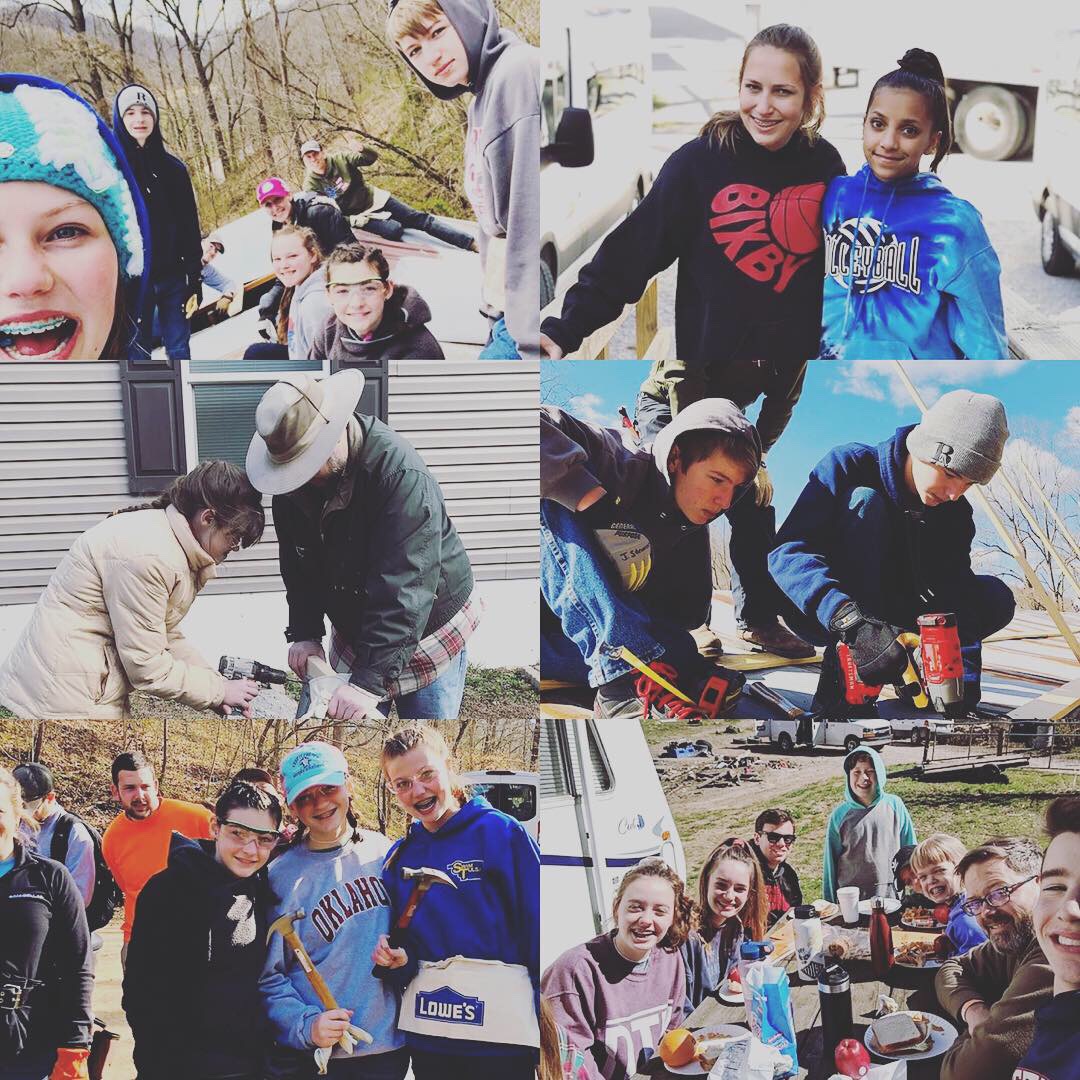 Our goal with Spring Break Missions is to mobilize students for God's heart for the world. SBM will help students to both make disciples at home and call them to consider how they might help see disciples made in all the earth. Our prayer is that students return from a mission trip:
With a better understanding of the Biblical mandate for missions and God's heart for every tongue, tribe, and nation.
With a better understanding of their role in the bigger picture of global missions.
More capable of sharing their faith and more inspired and committed to helping others follow Jesus.

6th Grade – Tulsa - $100
Friday, March 13 – Tuesday, March 17
The objective of this trip is to introduce students to God's heart for missions and where they can plug into God's bigger picture. We will do this by joining with Tulsa ministries already partnered with 2nd Saturday. For more information, contact Shelby Hood at 918.392.1156 or .

7th & 8th Grade – Kentucky - $600
Friday, March 13 – Saturday, March 21
Students and leaders will have the chance to plug into the work Red Bird Mission does in serving the rural poor. We will be doing home repairs including roofs, porches, ramps and interior improvement. We will be working on homes of the people in the region around Red Bird Mission. The objectives for this trip include exposing students to a wide variety of needs as well as to challenge students to see their role as Christians. For more information, contact Jeremy Sanders at 918.392.1105 or .

9th & 10th Grade – Memphis - $500
Saturday, March 14 – Friday, March 20
The purpose of this trip is to expose students to neighborhoods affected by crime and violence and bring the love of Christ to the children in these areas. Asbury will partner with the amazing ministry Street Reach is already doing in Memphis. Students and leaders will impact children's lives by running backyard Bible clubs. They will also have other opportunities to serve the community. For more information, contact Katie Miller at 918.392.1157 or .

11th Grade – Jamaica - $1000
Saturday, March 14, TUL Airport – Saturday, March 21, TUL Airport
Students will be going into schools in the rural parts of Jamaica to teach kids about the Bible and share the love of Jesus. Other opportunities to serve in Jamaica include construction and a visit to the infirmary. For more information, contact Kim Renkema at 918.392.1159 or .

12th Grade – Guatemala - $1000
Saturday, March 14, TUL Airport – Saturday, March 21, TUL Aiport
The purpose of this trip is to expose students to different cultures as well as to create an opportunity for their relationship with God to grow by sharing the Gospel and serving others. Our ministry has partnered with local Guatemalan outreach programs to serve their communities in construction projects and in schools with children. For more information, contact Melissa Renkema at 918.392.1109 or .

Leaders
Many leaders are needed to make our Spring Break Mission trips successful. Your responsibilities will vary depending on the trip you are selected for; you may refer to the leader information page in the registration for trip descriptions. This application does not guarantee a spot on any trip. You will be contacted to let you know if you've been selected for a trip. Adult and College leaders (except International Trips pay half of the student registration cost. All participants on the Jamaica and Guatemala trip will pay $1000. No payment is due until the selection is made (dates & costs vary per trip).

Need Financial Assistance
We understand that occasionally it is desirable for a student to participate in an activity but your home budget will not allow participation. Asbury has some limited funds set aside to attempt to provide that assistance. Your request will be confidential except to the staff persons that need to be involved in the decisions. Requests are not guaranteed.